6 of the Greatest Train Rides Through Switzerland
By Railbookers
Monday, July 9, 2018
Read time: 4 minutes
Switzerland is a country that's on everyone's travel bucket list. Why wouldn't it be? It's undoubtedly one of the most breath-takingly beautiful places on earth. Featuring picture perfect vistas, towering snow-capped peaks, lush green valleys, emerald Alpine lakes, and villages of wooden chalets, it needs no introduction. When it comes to discovering the most scenic and revered of Swiss landscapes and cities, there's no better way to do it than by train. Rail travel through this iconic European destination is the stuff of legends. Whether you're travelling here to admire the awe-inspiring peaks of Jungfrau and the Eiger, experience the most famous routes, stroll through the exciting, cosmopolitan cities of Geneva and Zurich, sample the country's finest cuisine, or simply relax lakeside in Lugano, you're sure to leave with cherished memories. Keep reading to learn more about the six greatest train rides through Switzerland, all of which offer authentic experiences and redefine what a holiday is meant to be.
Showcasing two of Switzerland's most scenic rail adventures, our Classic Glacier and Bernina Express package will give you incredible views of the passing Alpine landscape. The panoramic carriages onboard the Glacier Express make you feel like you can literally reach out and touch the scenery! We're not kidding. This four-night holiday includes stops in both Interlaken and Chur, with enough time to explore each city's charms and crowd-pleasing attractions. You'll even have the opportunity to take a day trip from Interlaken to Jungfrau. Be prepared for a journey unlike any other that's packed with non-stop sightseeing.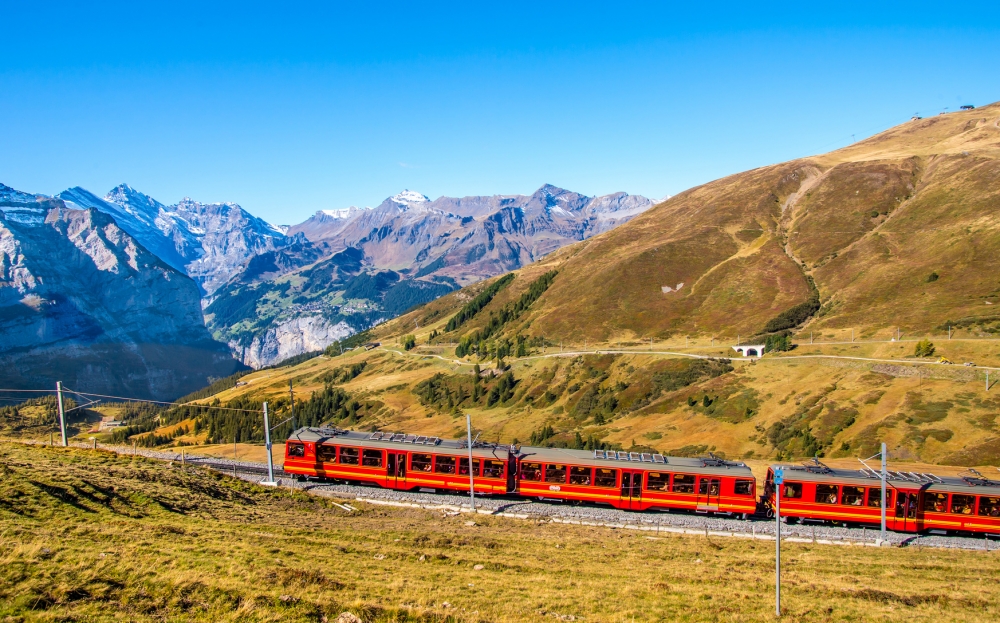 This is one of those holidays that will stay with you for years to come! This nine-day rail journey through scenic Switzerland starts with a two-night stay in grand St Moritz. From there, you take a ride onboard the stunning Bernina Express train. You'll also climb aboard the spectacular Glacier Express to historical Zermatt for two nights, and enjoy the iconic Matterhorn Mountain via the Gornergrat Cog Railway. Then, you'll visit lakeside Lausanne and travel along the Golden Pass line to Lucerne before exploring the mountain peaks of Mount Pilatus and Jungrau.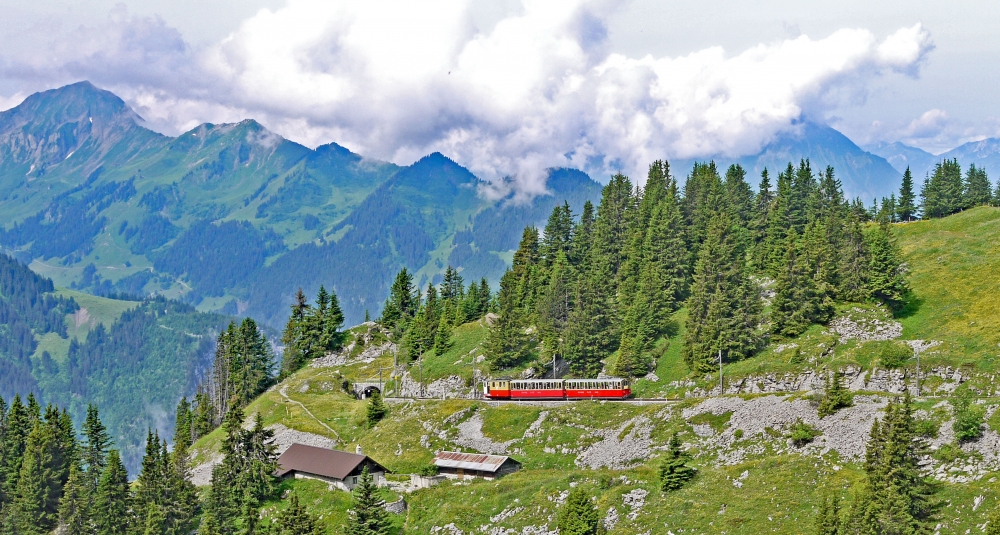 Take the scenic trip of a lifetime on this five-night holiday by air and rail. Beginning with an overnight stay in beautiful Montreux, continue the journey along the famous Golden Pass Line to Interlaken. Take a memorable ride to the highest railway station at the top of Jungfrau and then travel through the Swiss Alps aboard the Glacier Express to Chur. Complete your exciting journey with a day trip across spectacular viaducts and glide past impressive glaciers on the Bernina Express to Tirano.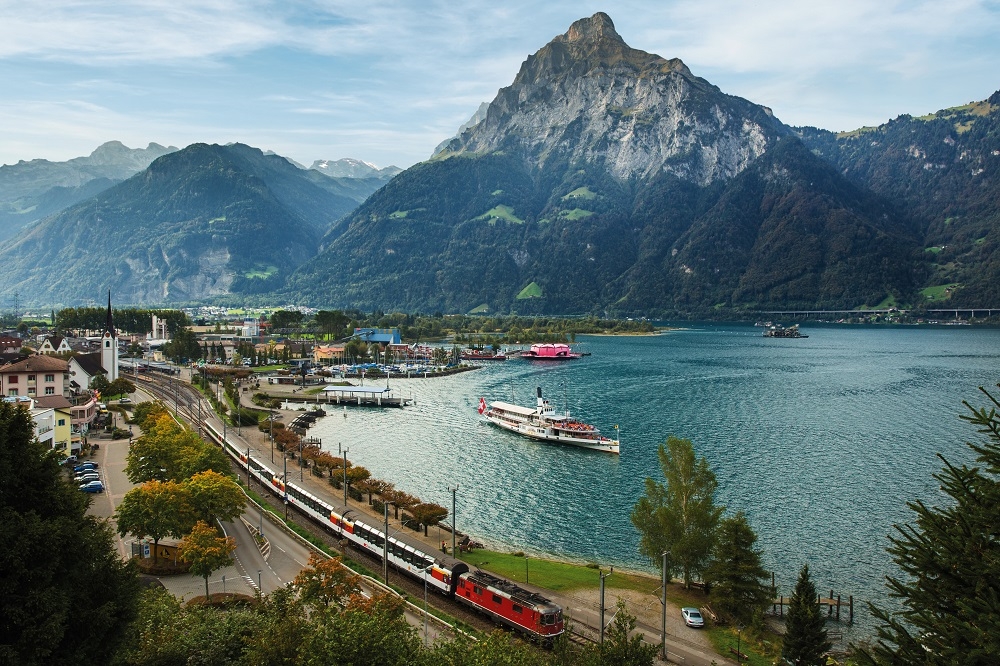 Enjoy spectacular mountain and lakeside views during this incredible rail journey! Take the scenic Gotthard Express from Lucerne to Lugano and learn the fascinating history and the legend of the Gotthard region while enjoying the striking scenery along the way. See what makes each destination so special and spend some time relaxing by the gorgeous Lake Lugano. Finally, take the short train journey to unforgettable Milan and enjoy a night getting to know Italy's most fashionable city.

Experience some of the most stunning peaks of Switzerland firsthand on this scenic holiday by rail. Start with a ride on the Eurostar from London to Paris, and onward to Basel. From there, journey to the picture-postcard mountain village of Wengen for five nights of relaxation and adventure. Use your included Swiss Flexi-Pass for excursions to the summit of the Schilthorn and Jungfrau. Complete your holiday with a stop in Paris for one-night before returning to the UK.
Discover the ancient city of Verona in style via France, Switzerland and Austria on this rail adventure. Travel through the wonderful cities of Zurich, Lugano, Chur and Innsbruck as you ride the rails, and take in the breath-taking Alpine scenery with a journey on the Bernina Express. You'll be treated to marvellous Alpine landscapes as you ride over the Landwasser Viaduct, travel through sheer rock gorges, switch-back tunnels, and alongside tranquil mountain streams and glaciers. Attend our live webinar today to learn more about rail travel throughout Switzerland - CLICK HERE to register!