Journeys from a Rail Insider: Venice, Florence, and Rome—Italy's 3 Greatest Cities
By Railbookers
Monday, August 2, 2021
Read time: 7 minutes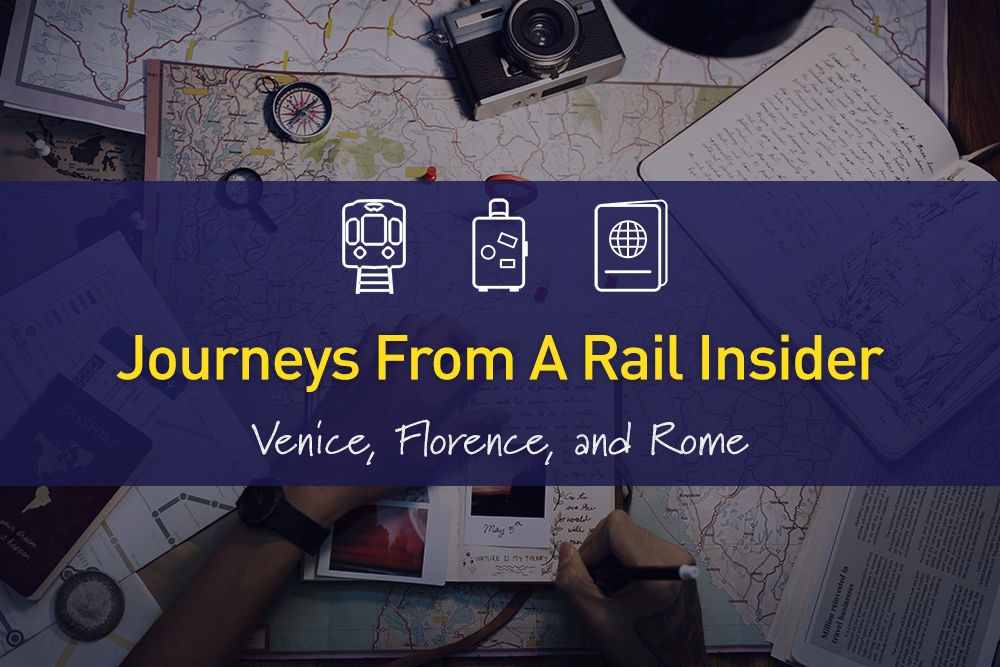 Last October, our Inside Sales Manager from our Laguna Hills office, Brittney Spotten, travelled to three of Italy's greatest cities: Venice, Florence, and Rome! Benvenuto! Welcome to the land of la dolce vita—meaning "the sweet life." Italy is one of the most enchanting and unforgettable places in the world. Beyond the clichés, there are so many surprising ways in which this European country shines, especially when explored by train. In this edition of Journeys From A Rail Insider, we'll take you from the scenic canals and renowned cathedrals in Venice to the iconic Renaissance architecture and sculptures in Florence and the ancient ruins of Rome. Sit back and enjoy the trip of a lifetime across the heart of Italy through the eyes and experiences of our Rail Insider.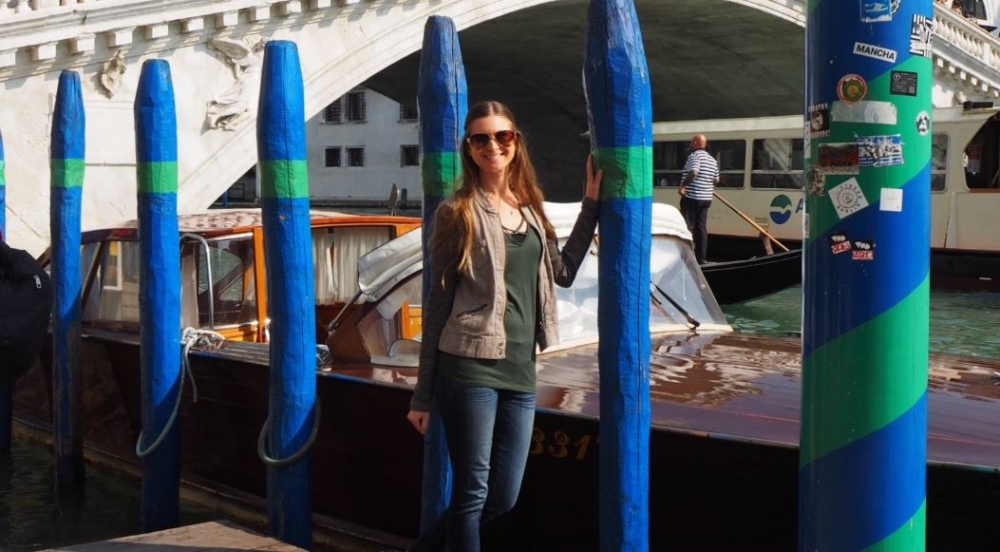 Railbookers: Tell us about the experience onboard the train from Venice to Florence and from Florence to Rome.
Brittney: Psst! I've got a secret. The best way to get around Italy is by train! The trains in Italy are not only economical and comfortable, but they are also direct. The Italian rail network connects just about every major city throughout the country, and during this incredible trip, I discovered that the trains run like clockwork. The ease of just boarding the train and not having to worry about driving or going through security made for stress-free travel. In Venice, we boarded the train at Santa Lucia station (sometimes abbreviated as S. Lucia) for our train to Florence's Santa Maria Novella station. The Santa Lucia station features plenty of shopping and restaurants, which is great if you have to wait before boarding.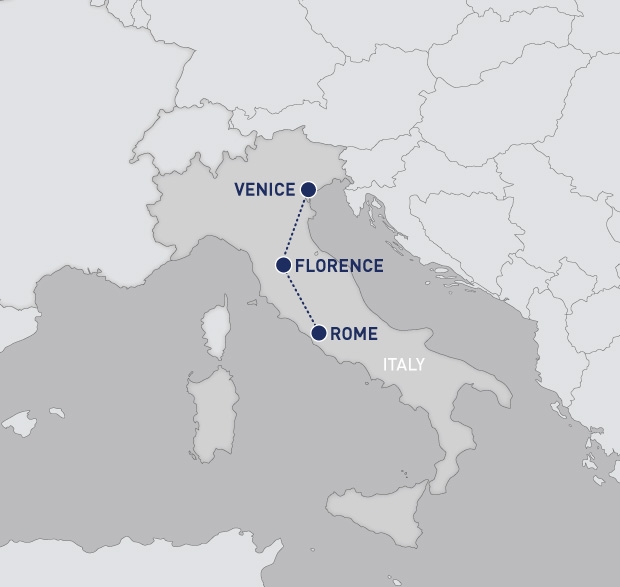 The trip takes just over two hours, and though there's a stop in Bologna, you don't need to change trains. I enjoyed riding in first class, with more leg room, less noise, and food and refreshments served at my seat. From Florence's Santa Maria Novella station to Termini in Rome, there are several interesting towns to visit in between if you have the time, such as Arezzo, Montepulciano, and Orvieto. The changing landscapes passing by outside the windows on both routes were breathtaking! I got to see the beautiful countryside of Lazio, Umbria, and Tuscany, which means charming towns, rolling hills, cypress trees, olive groves, and vast vineyards.
What was the best part of your Venice, Florence, and Rome trip?
Aside from the unforgettable rail journey, my favourite part of this Italian trip had to be the breathtaking architecture! It was so fascinating to see the difference in structures from city to city.
In Venice: The Basilica di San Marco, with its magnificent façade and opulent mosaics, is one of the greatest examples of Byzantine architecture in the world! Then there's the Campanile di San Marco, a tower that offers unsurpassed views of the city, and Palazza Ducale di Venezia, otherwise known as Doge's Palace—the city's most famous building.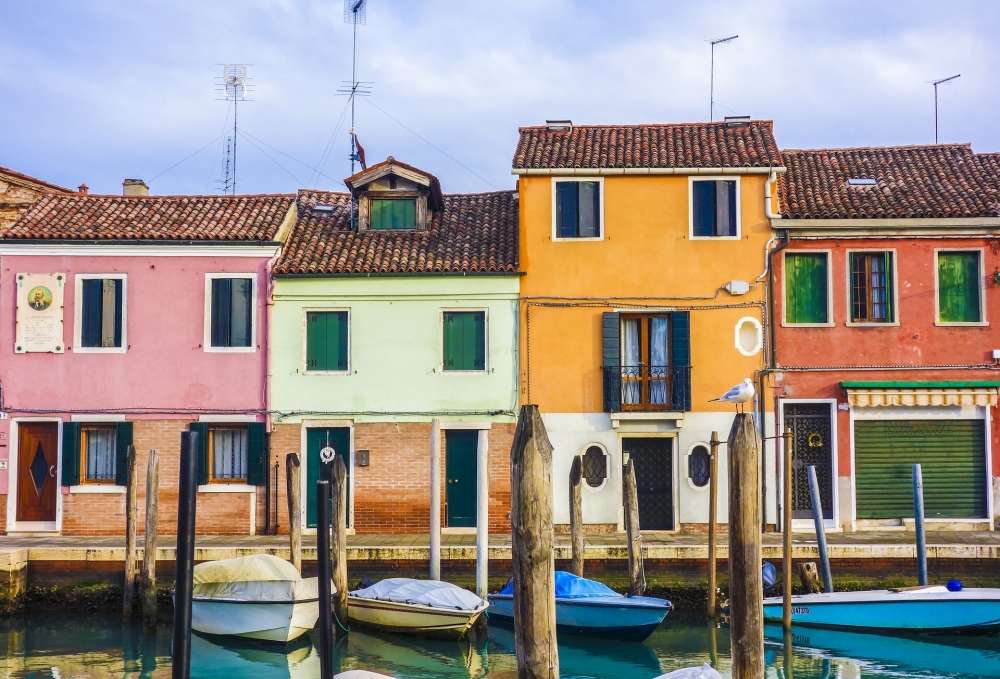 In Florence: Every street and umber-rooved building has its own story. The city is awash with hidden corridors, ancient churches, villas, and palazzos. Must-visits include the Basilica of San Lorenzo, the Piazza della Republica, The Duomo, and the Cattedrale di Santa Maria del Fiore.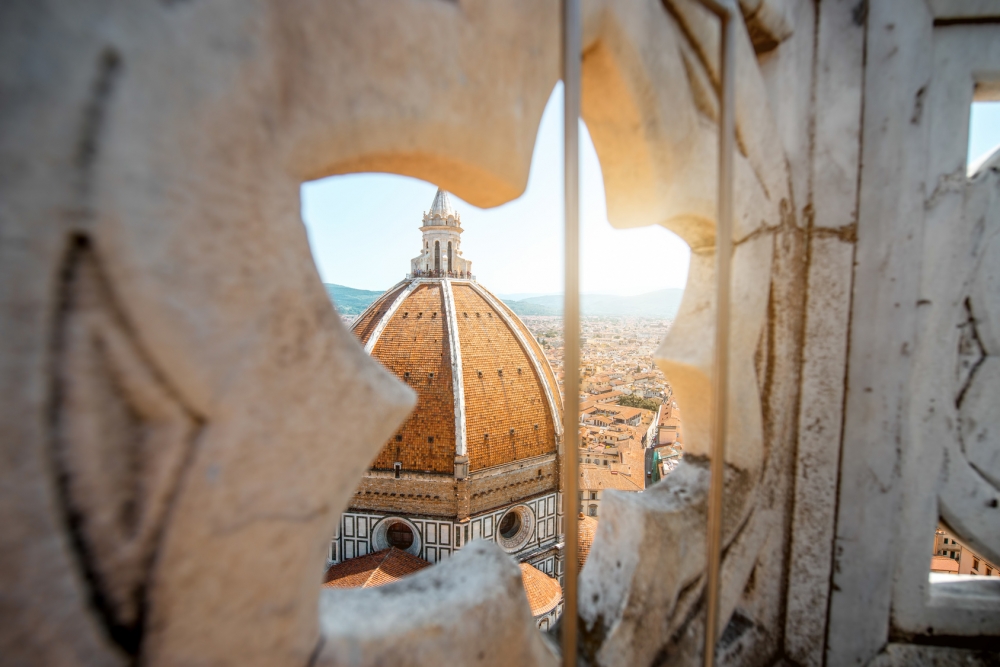 In Rome: With so many architectural wonders in the Eternal City, it's hard to know where to begin. But these are the crowd-pleasing sights you'll want to experience: Teatro Marcello (an ancient open-air museum), the Forum, Sistine Chapel, the Colosseum, II Vittoriano in Piazza Venezia, the Pantheon, and St. Peter's Basilica (one of the holiest Catholic shrines in the world).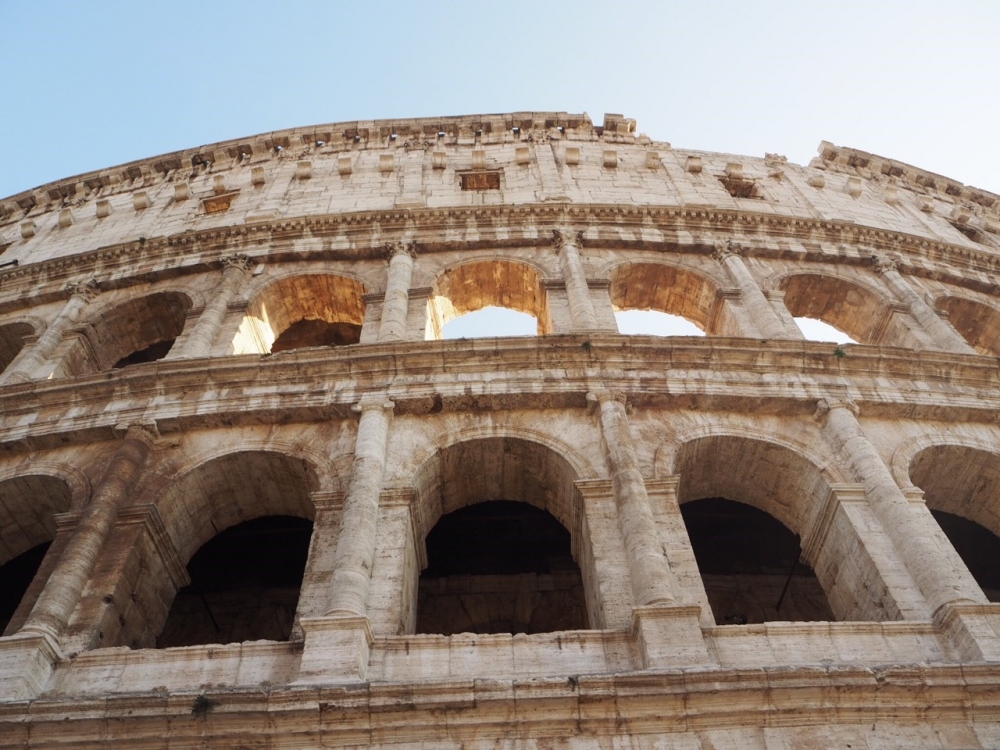 What are three things you feel our clients would love about this trip to Italy?
ONE: The beauty of Italy is that there's an infinite amount of things to see, eat, drink, experience, and discover! And the country's treasure-trove of highlights is best discovered by rail. The views of the passing landscape you'll take in will show you a side of Italy that you'd never see otherwise! Onboard the train, it was such a pleasure interacting with fellow travellers and hearing about their adventures in Europe while enjoying the unforgettable views from my window seat. No wonder Italy is often nicknamed the Bel Paese (the Beautiful Country).

TWO: They'll love strolling around the restaurants and cafes located off major tourist routes and exploring during the night when these three cities take on a different character. There's also indulging in a candle-lit canal-side dinner at a trattoria, with Cicchetti (snacks and side dishes) and local Prosecco. In the mornings, a memorable experience is sipping coffee on sun-dappled squares.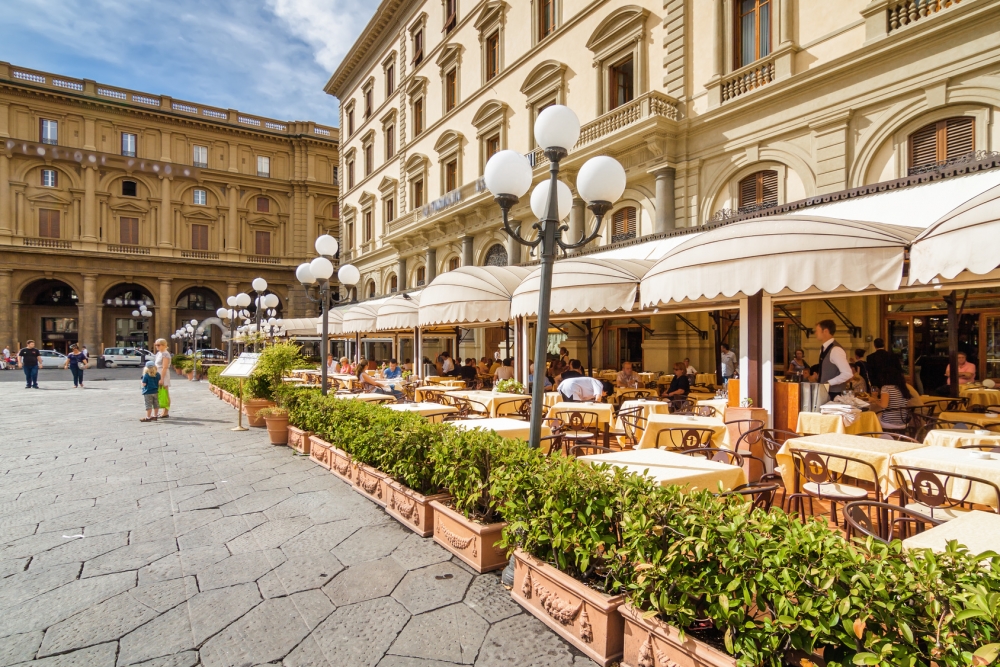 THREE: While it is a trademark Venetian experience, taking a leisurely cruise on a gondola is everything you've imagined it to be. It's one of the greatest attractions in all of Europe! Throughout the city, gondoliers await to have you hop in for an enchanting ride around the lagoon's islands. If you decide to hire a musician during your ride, make a request to play "Venezia La Luna e Tu."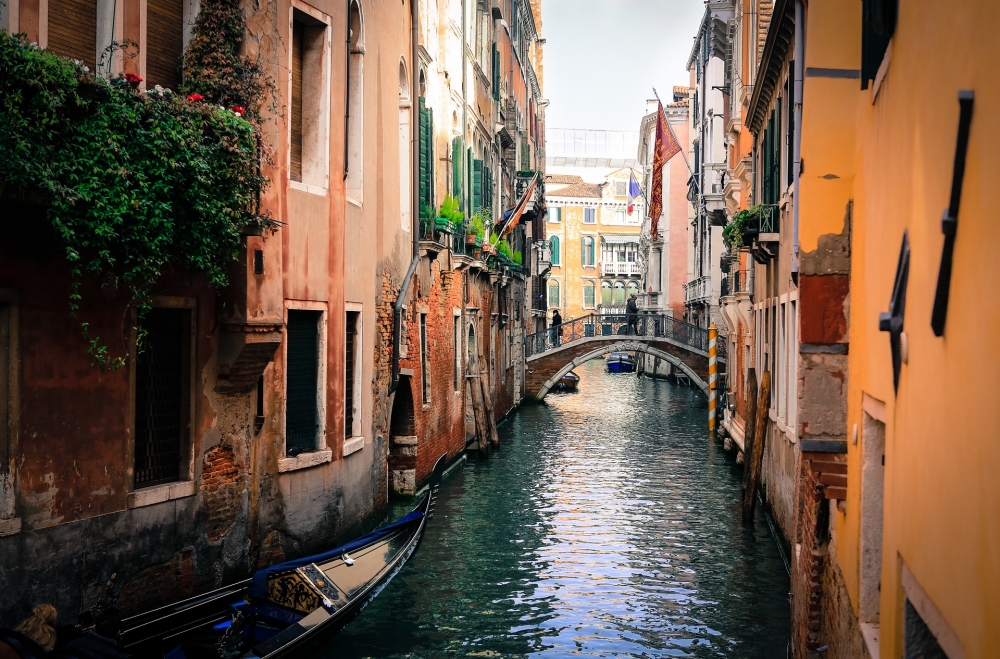 What season did you travel? What was the weather like? I travelled at the beginning of October and the weather was absolutely gorgeous! It was 70 degrees throughout the trip, and with few crowds, it was the perfect time to travel. Visiting Italy in Autumn means fewer tourists and lower prices.
Do you have any tips or advice to offer those considering taking this rail journey? I would strongly recommend giving yourself enough time to explore Rome and Venice. There is just so much to see and you definitely don't want to miss out! While in Rome, a hop-on, hop-off pass will help you get around and take you directly to all the must-see landmarks and attractions.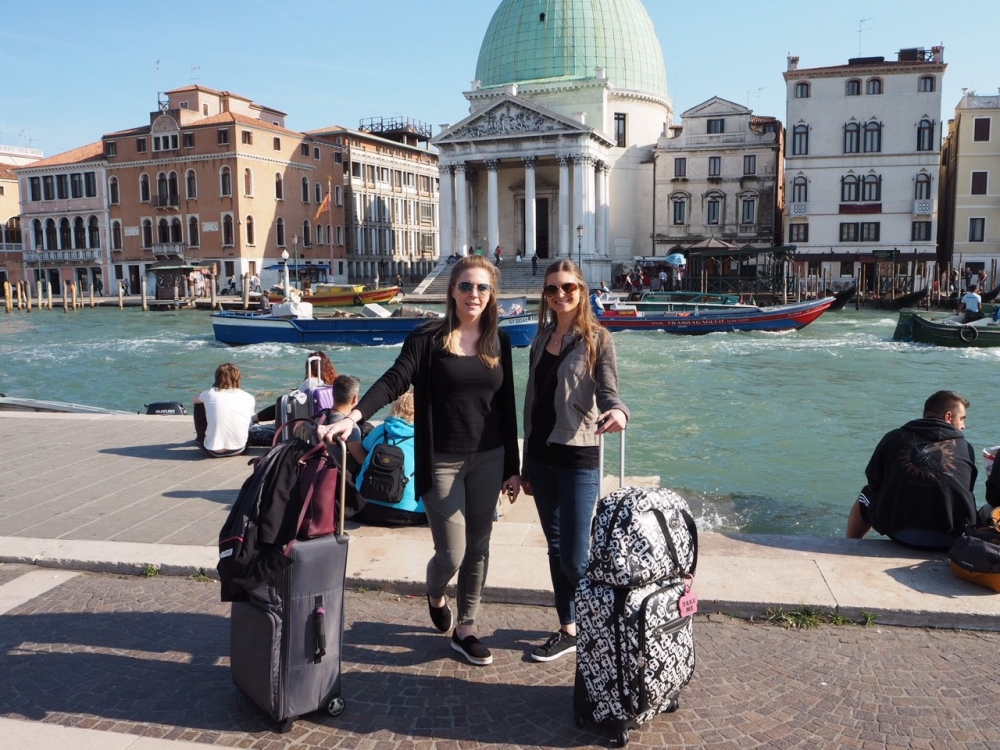 In Venice, staying in a hotel that is close to St. Mark's Square will give you a unique perspective into the heart of the city. When your time is limited in any of the cities on this trip, I can't stress enough how important it is to book as many activities and attractions as possible in advance. You don't want to waste time waiting in long lines to gain admission or miss an opportunity to make memories of a lifetime.
Is there anything you wish you'd known before going on this trip to Italy's three greatest cities? I discovered that it's a good idea to learn some practical phrases and words to use while abroad. When in Italy, it's exciting and rewarding to connect with locals, even if you're simply speaking broken Italian. There are dozens of apps to help you master the basics of any language if you're interested in transforming your travel experiences.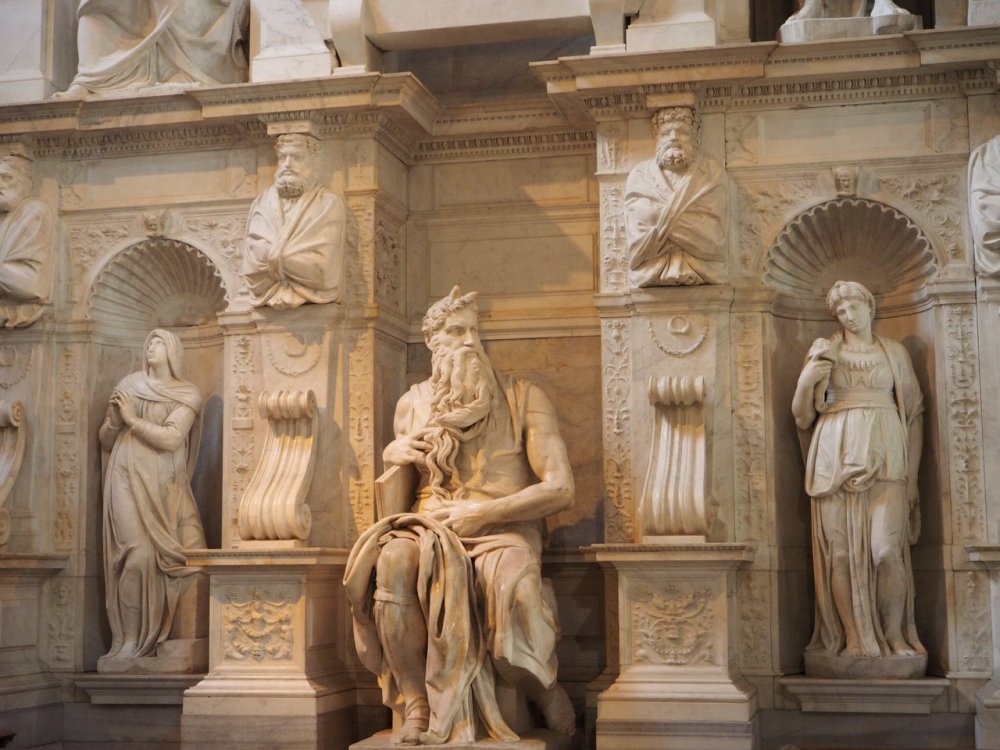 In a country with so many places to explore, it may seem challenging (at first) to plan an itinerary, but understanding where to go is the most important aspect of making sure you have the adventure you've been daydreaming about. Plan ahead and you won't be overwhelmed by the possibilities.
Tell us about some of the highlights from this trip through Italy: There are so many! But, of course, actually getting to Italy was part of the equation that made it so memorable. There truly is no greater way to arrive in Venice than by train. As you get off the train at Santa Lucia station, the Grand Canal is right in front of you!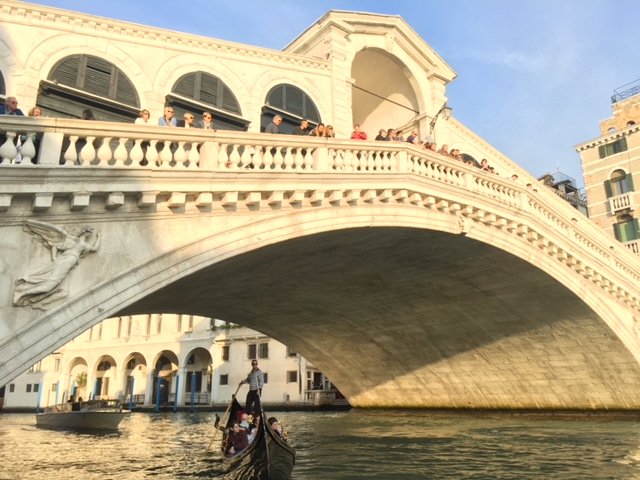 Other highlights of this trip include visiting the Academy Gallery to view Michelangelo's David, exploring classical Rome and seeing the Colosseum, strolling through St. Mark's Square and the gold mosaics of the Basilica, people watching from pavement cafes, visiting Doge's Palace and the evocative Bridge of Sighs, and enjoying the authentic flavours of Italy—cheeses, cured meats, bread, chocolate, gelato and more. Italy is a country you are sure to fall in love with—and rightly so!

From your experience not only as a Railbookers employee but also as a first-time traveller to Italy, what stood out to you about the overall experience of a Railbookers holiday? Having Railbookers book everything for this trip, including our train tickets, hotels, and activities really put us at ease. Also, the expert knowledge made for a truly unforgettable trip! The savvy route-planning, flexible schedule and fully customizable itinerary made the journey just as impressive as the destinations.
Here are some more top holiday picks from our Rail Insider, Brittney Spotten: Grand Venice, Florence, and Rome | Venice and the Bernina Express |Grand European Tour | Venice Simplon-Orient-Express with Florence and Venice |  Paris, Florence, and Rome via the Alps