Golden Eagle Trans-Siberian
Take the train journey of a lifetime across Russia's Trans-Siberian railway onboard the luxurious Golden Eagle. From the well-appointed cabins to the gourmet dining and elegant surroundings, no detail is spared to ensure an unforgettable rail experience.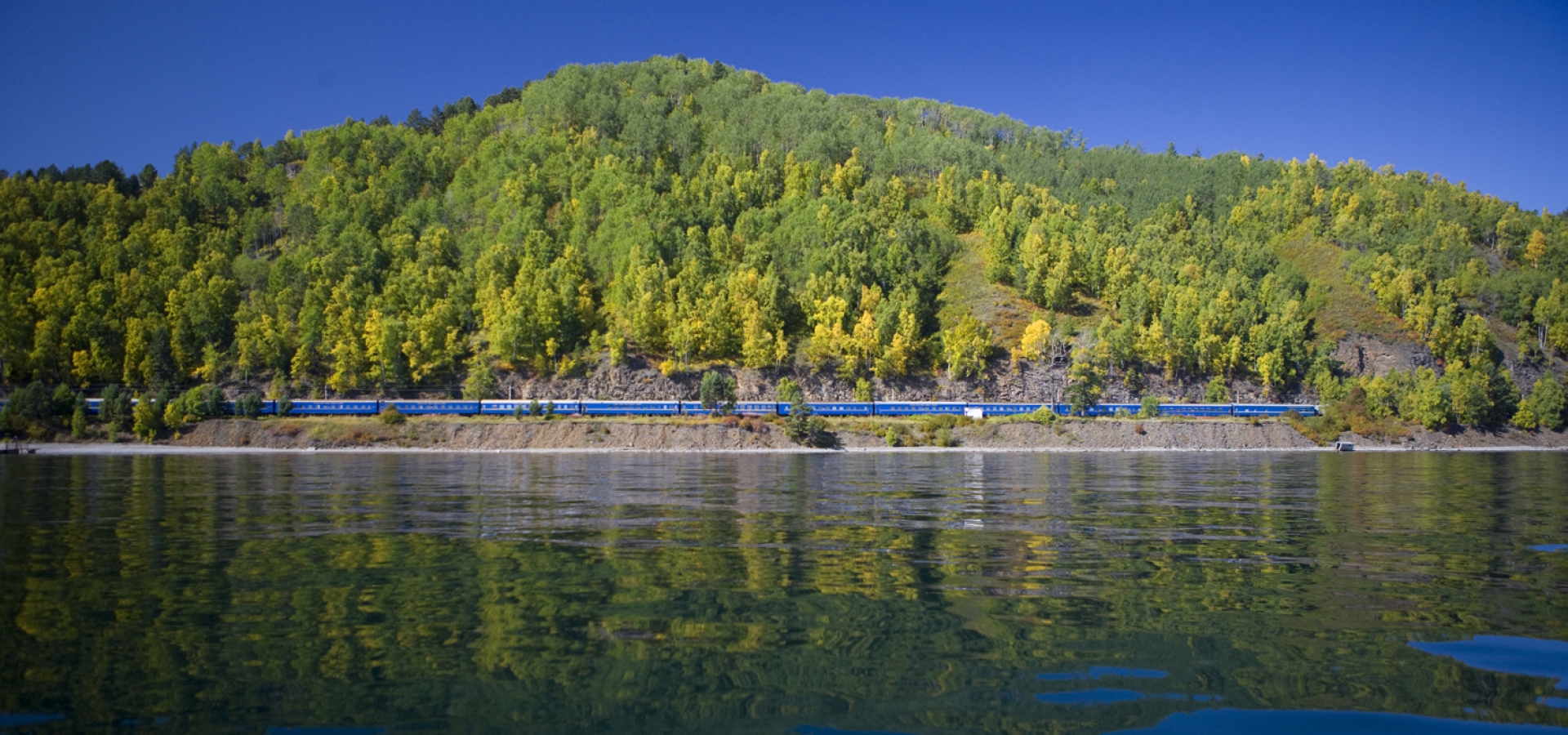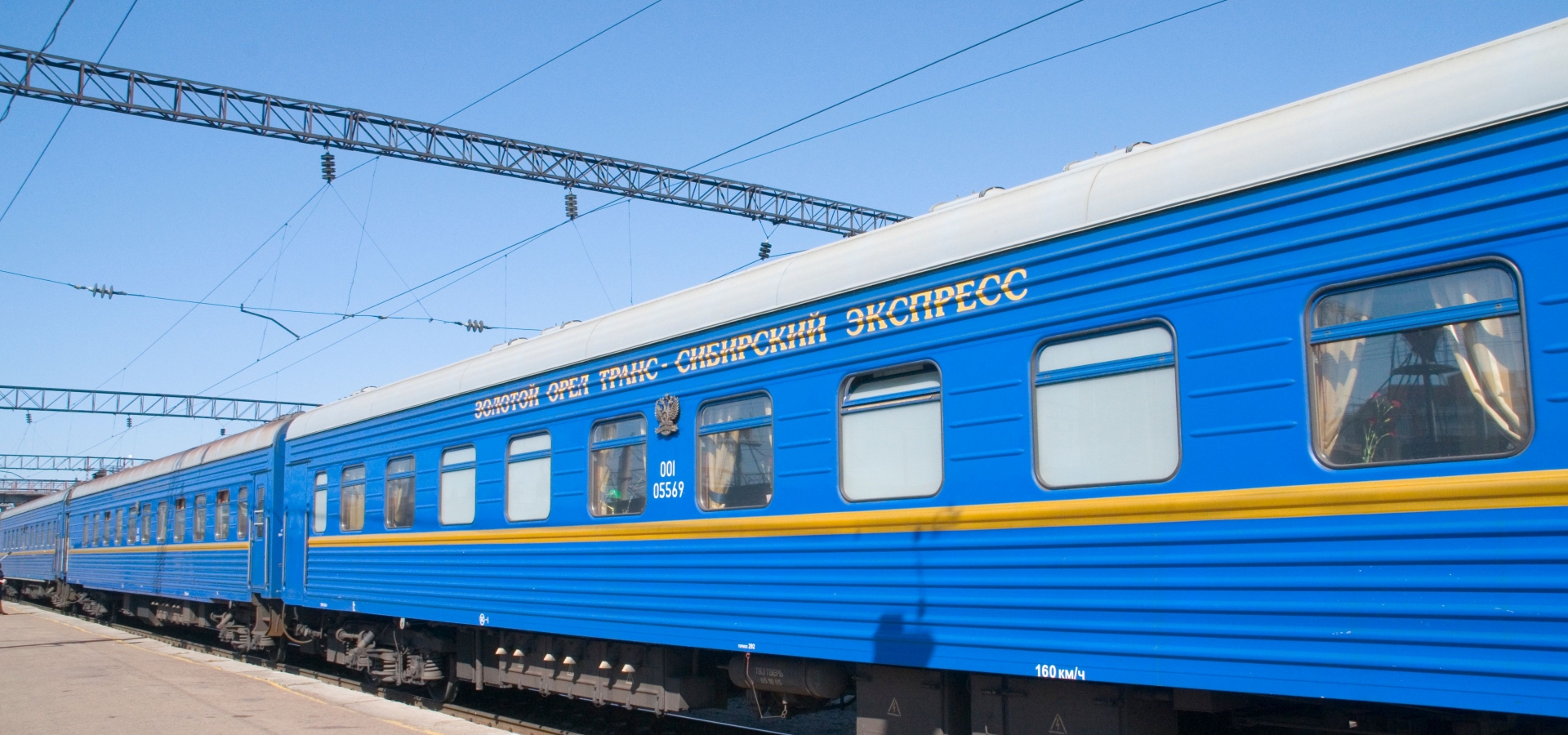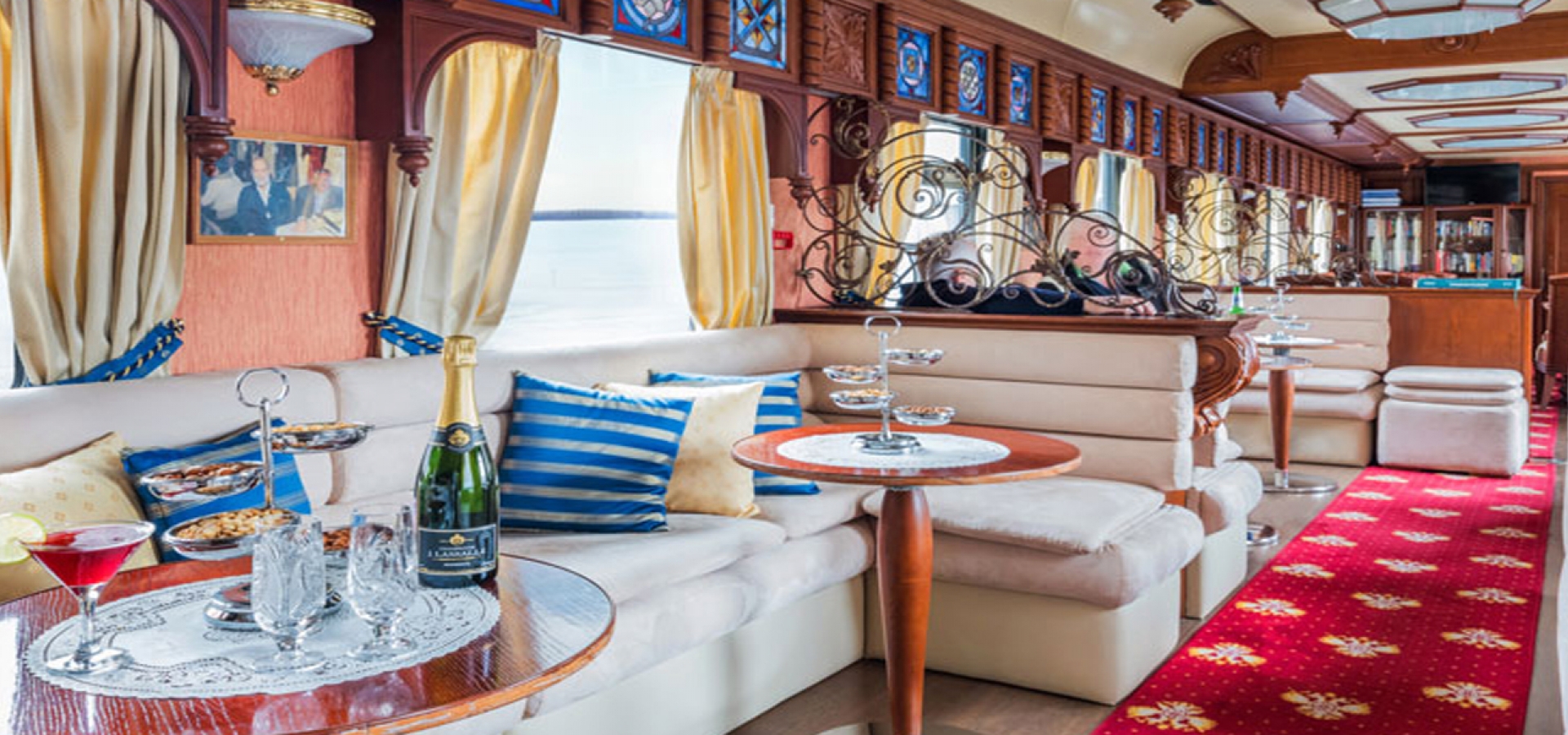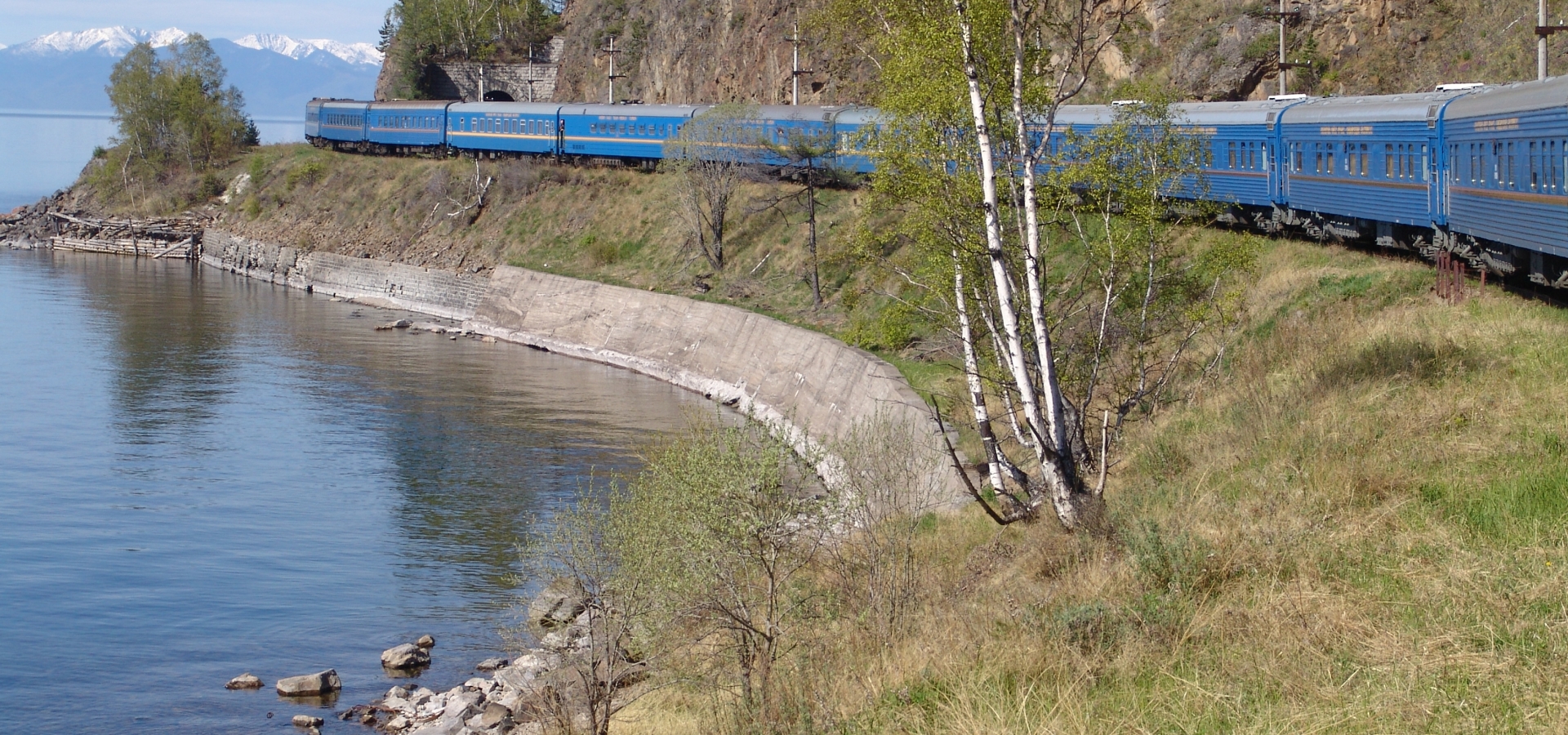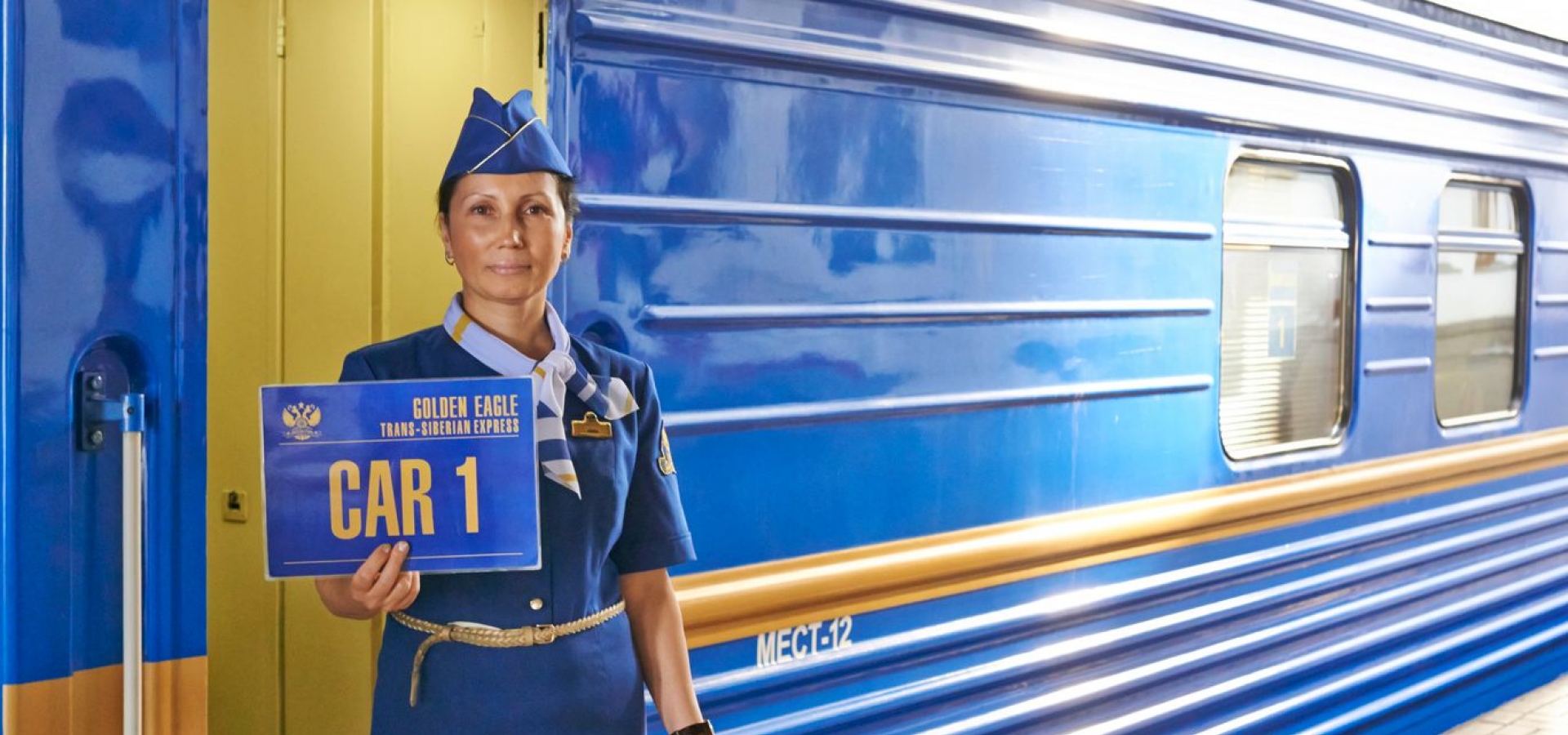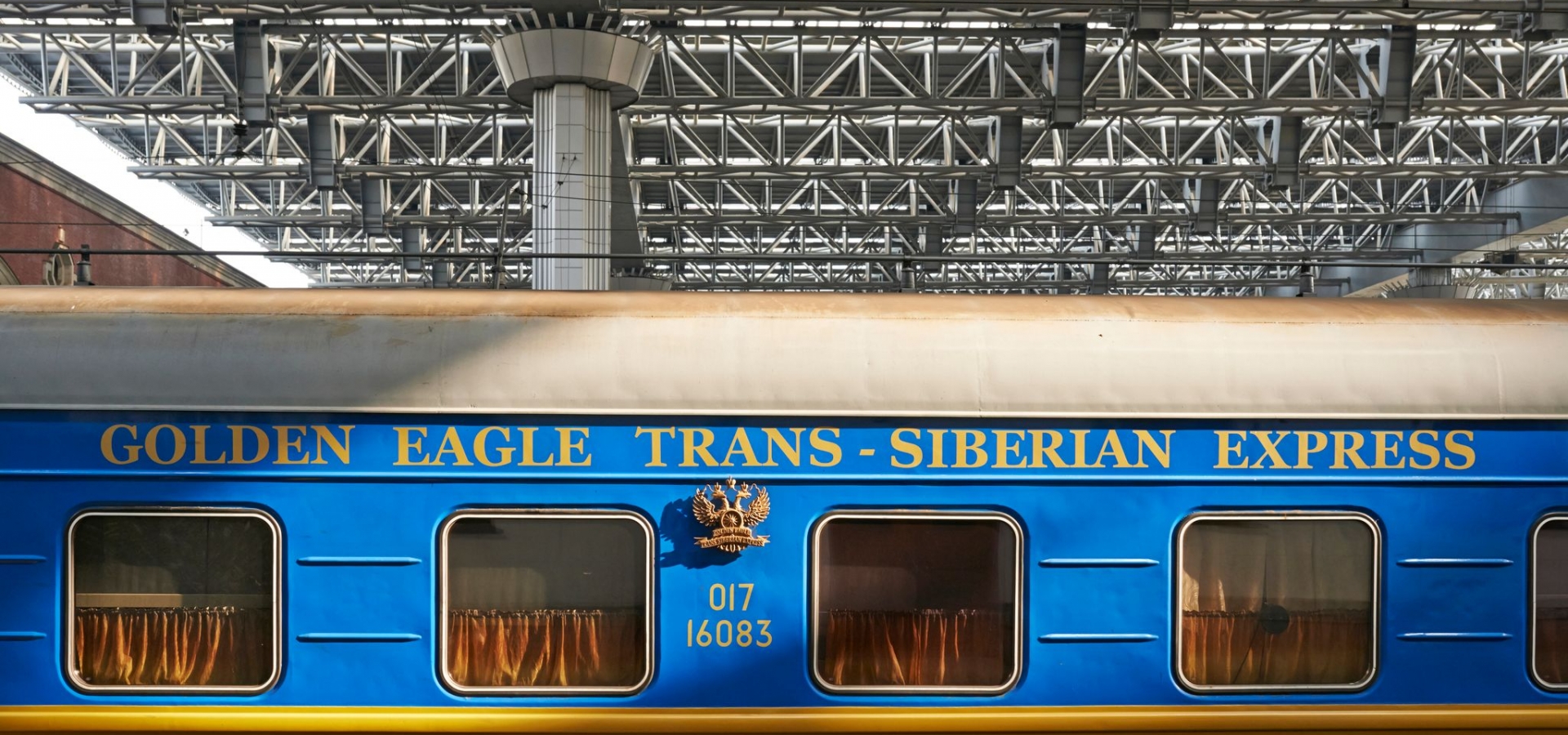 Classes of Accommodation
Imperial Suite
Imperial Suites are the most luxurious and spacious cabins available onboard the Golden Eagle; they measure 11.1 square metres (120 sq. ft.) and have both a large double bed and separate lounge area.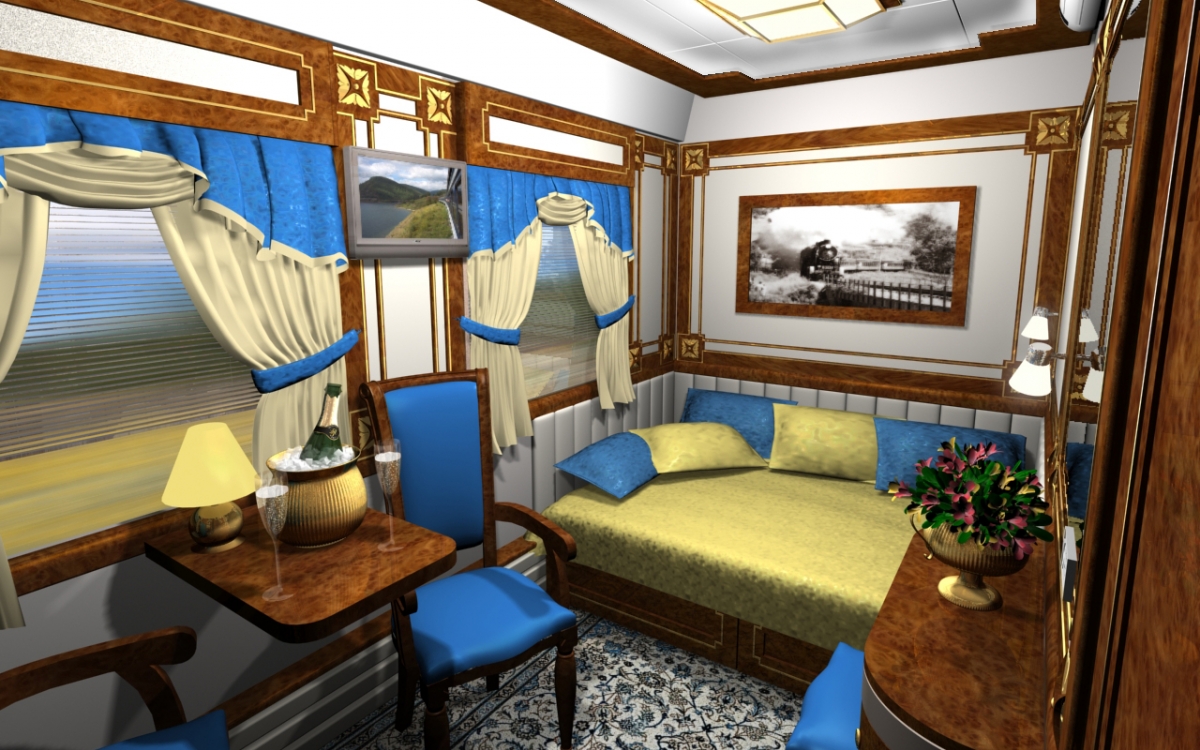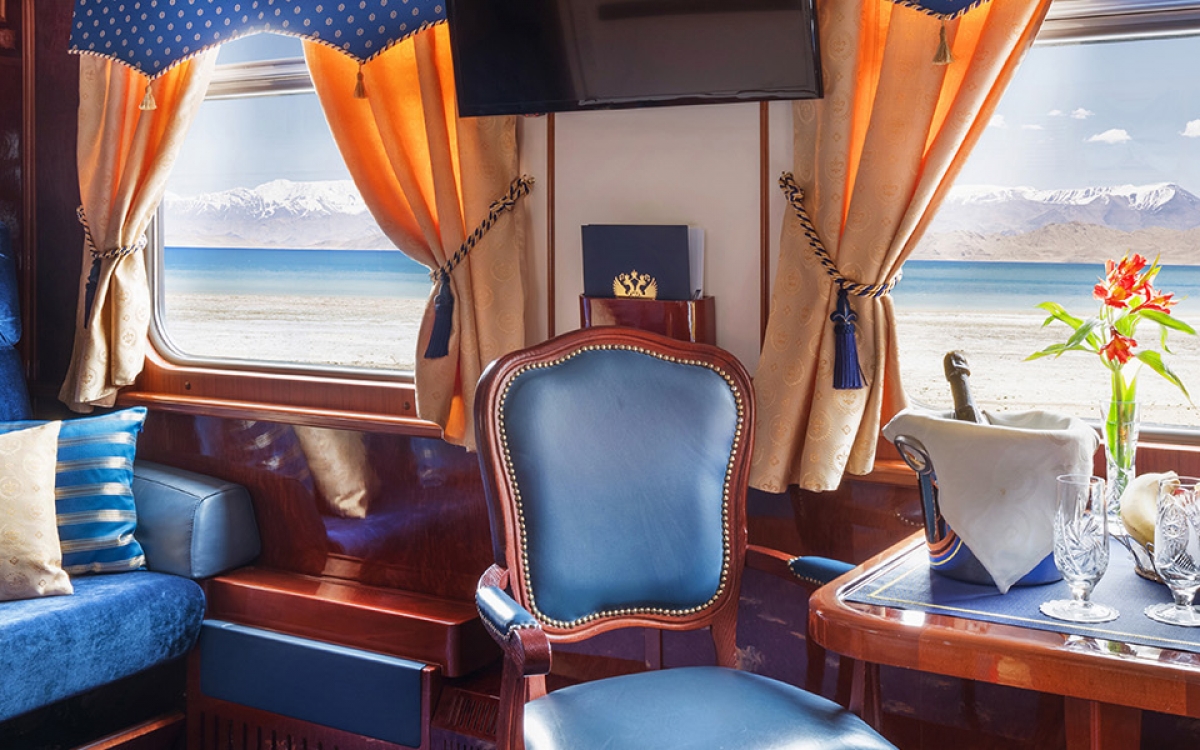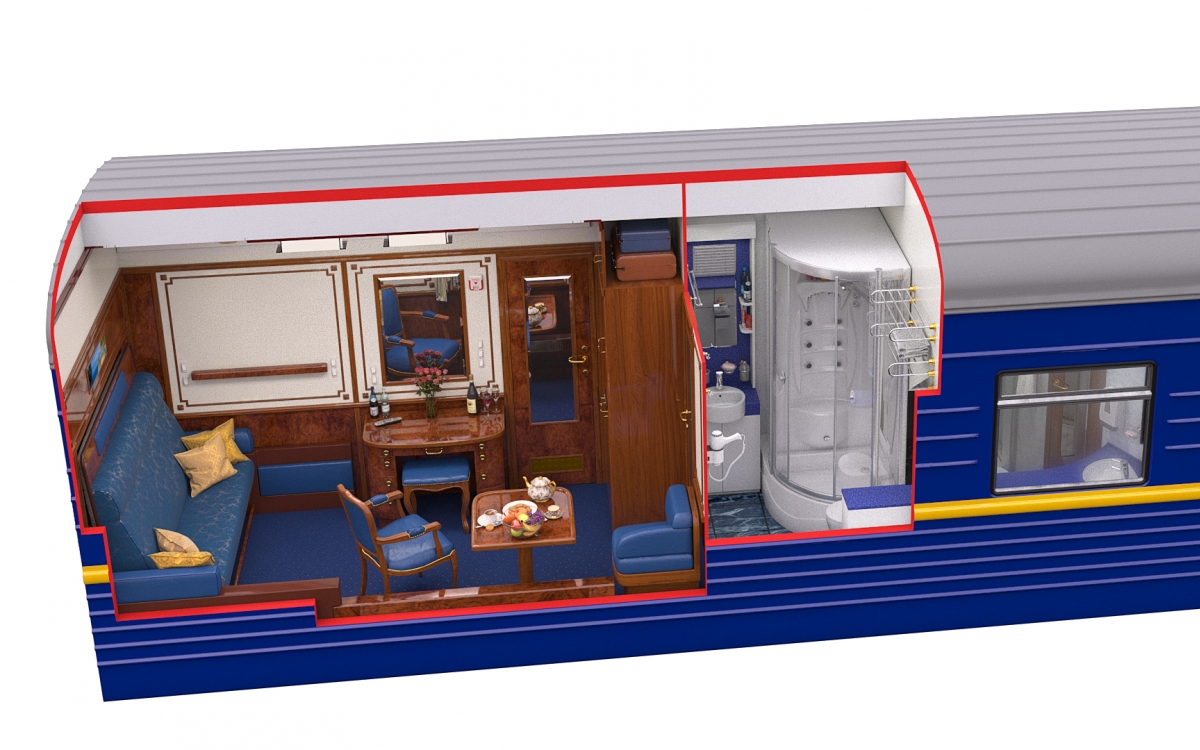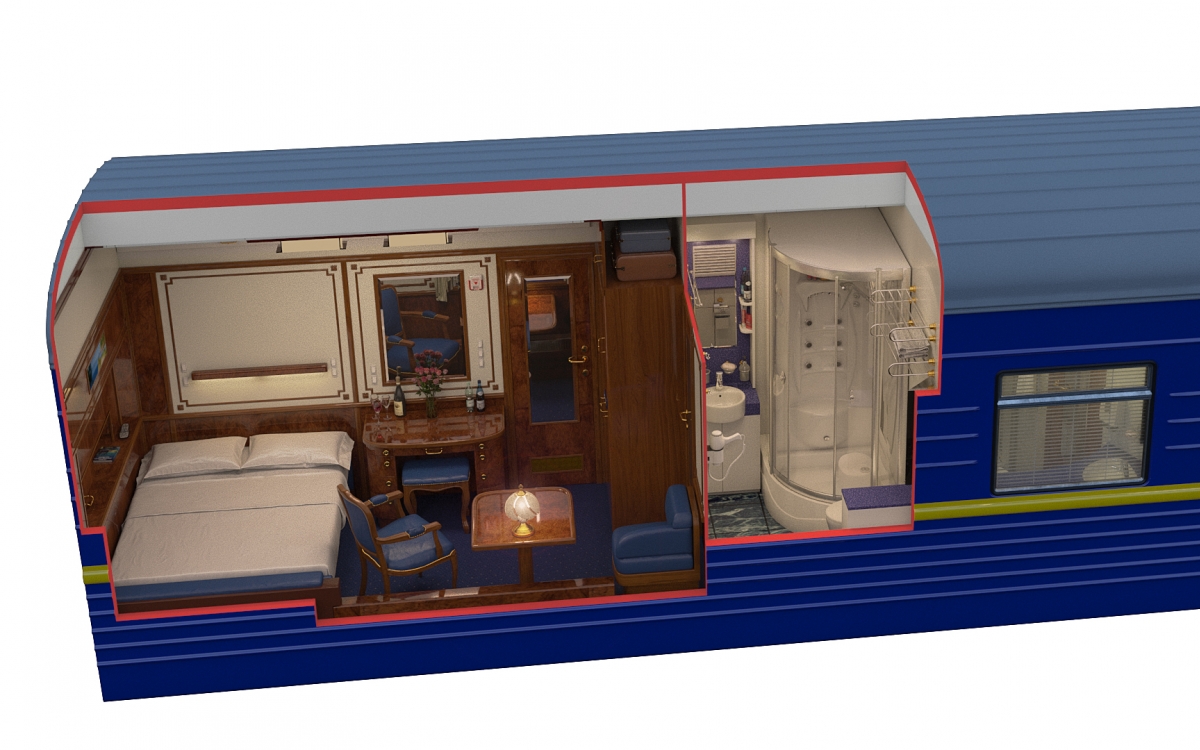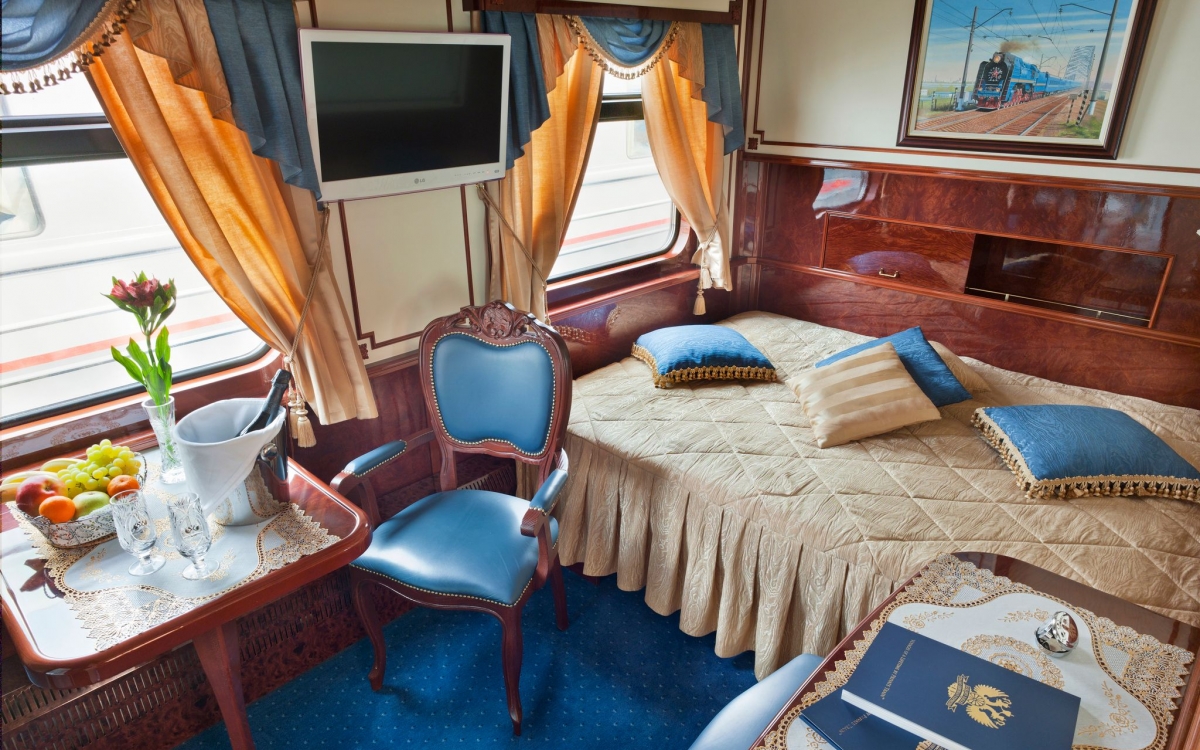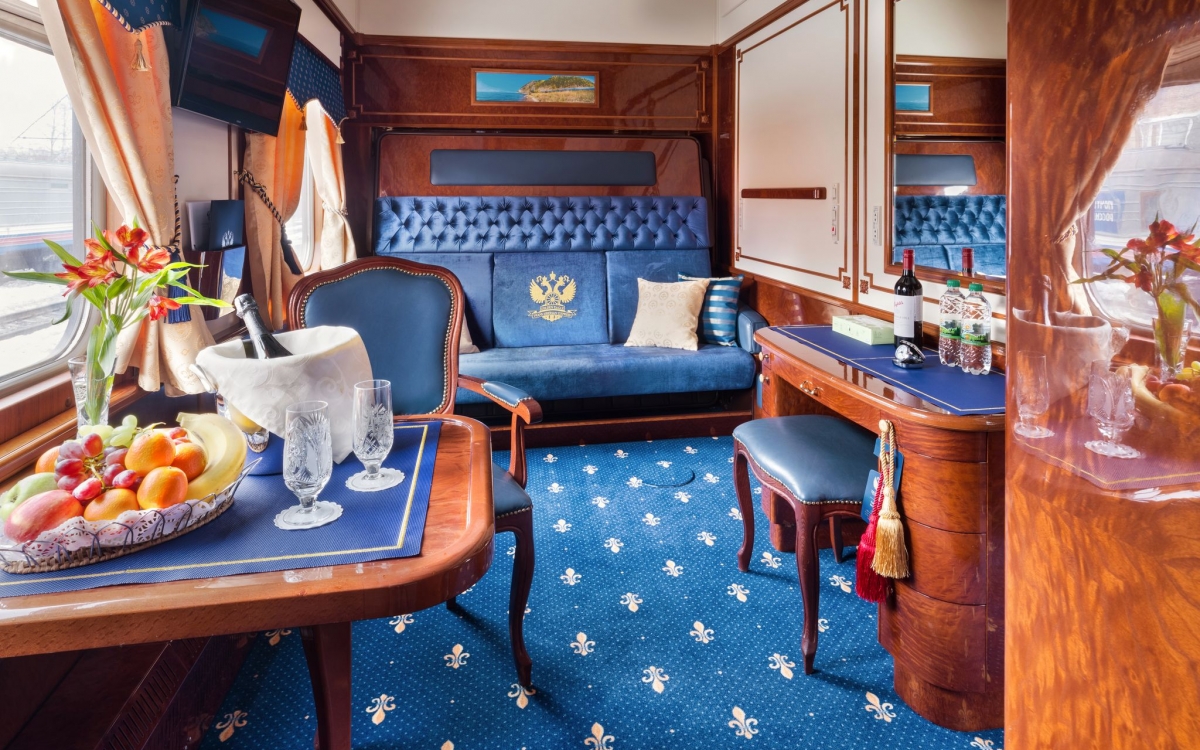 Gold Class
Gold Class cabins are even more well-proportioned than Silver Class and are larger, at a size of 7 square metres (77 sq. ft.). This means that passengers benefit from a larger bathroom, with a separate power shower cubicle and underfloor heating. Cabins sleep two with either a lower standard double bed or twin bunk style.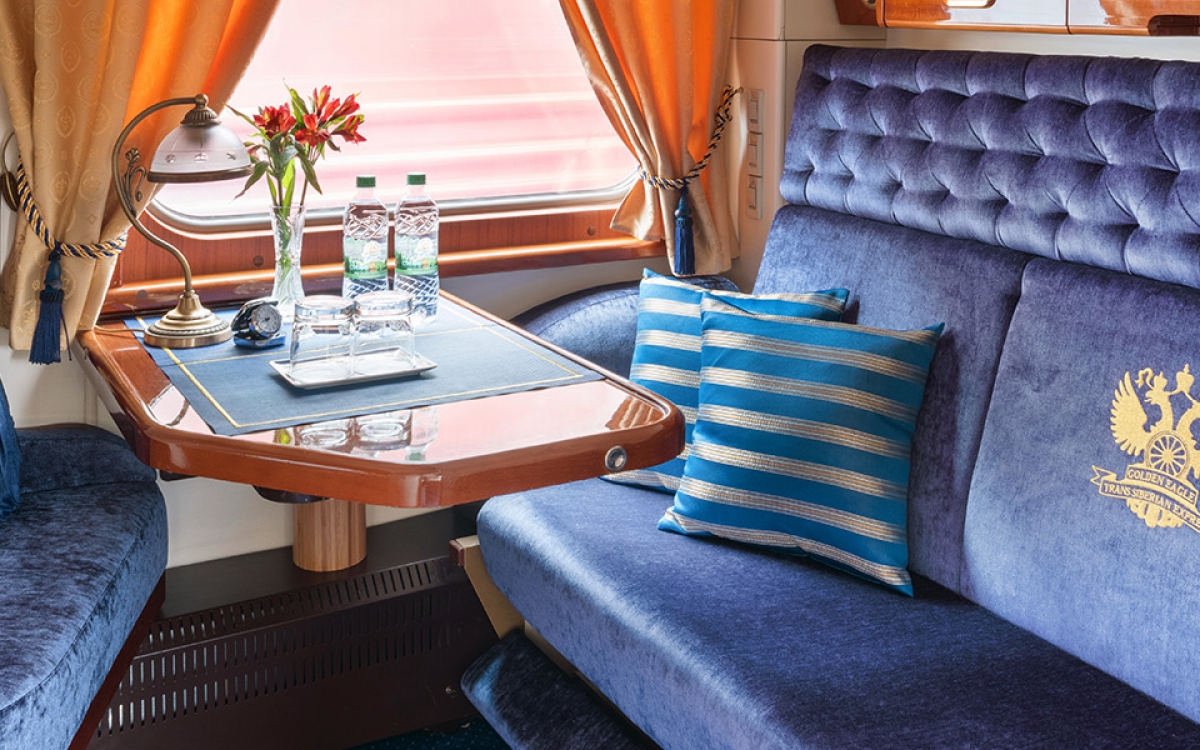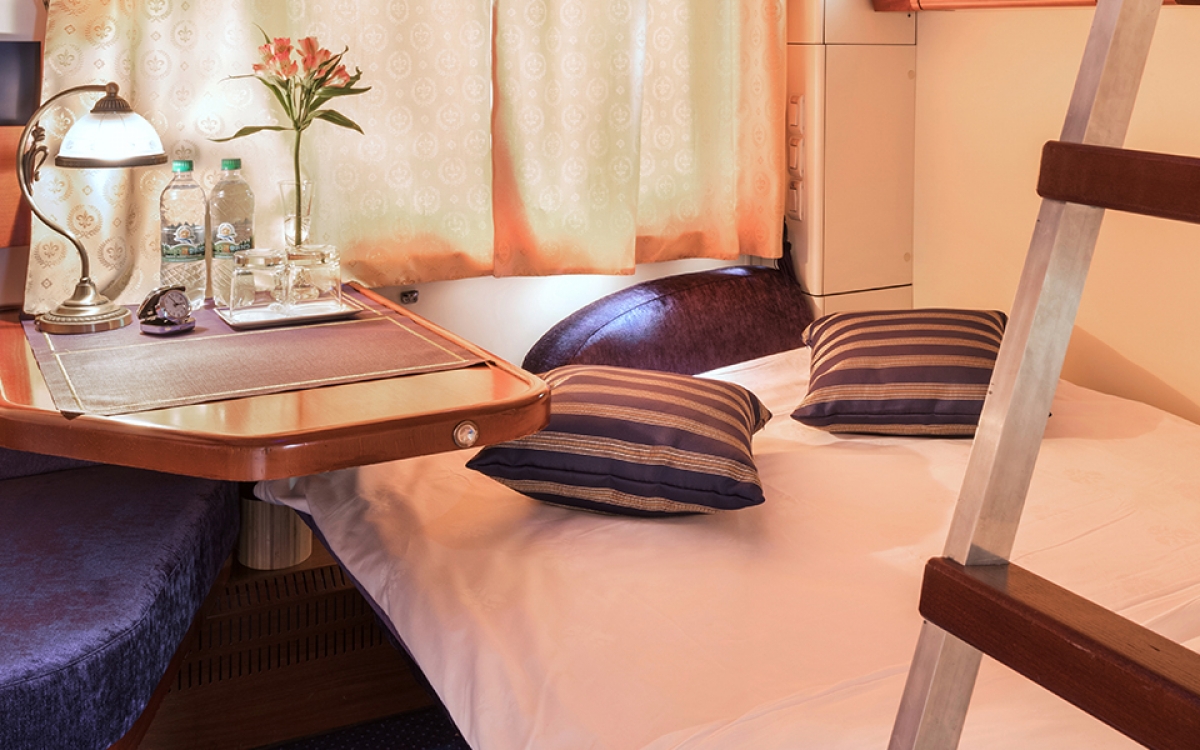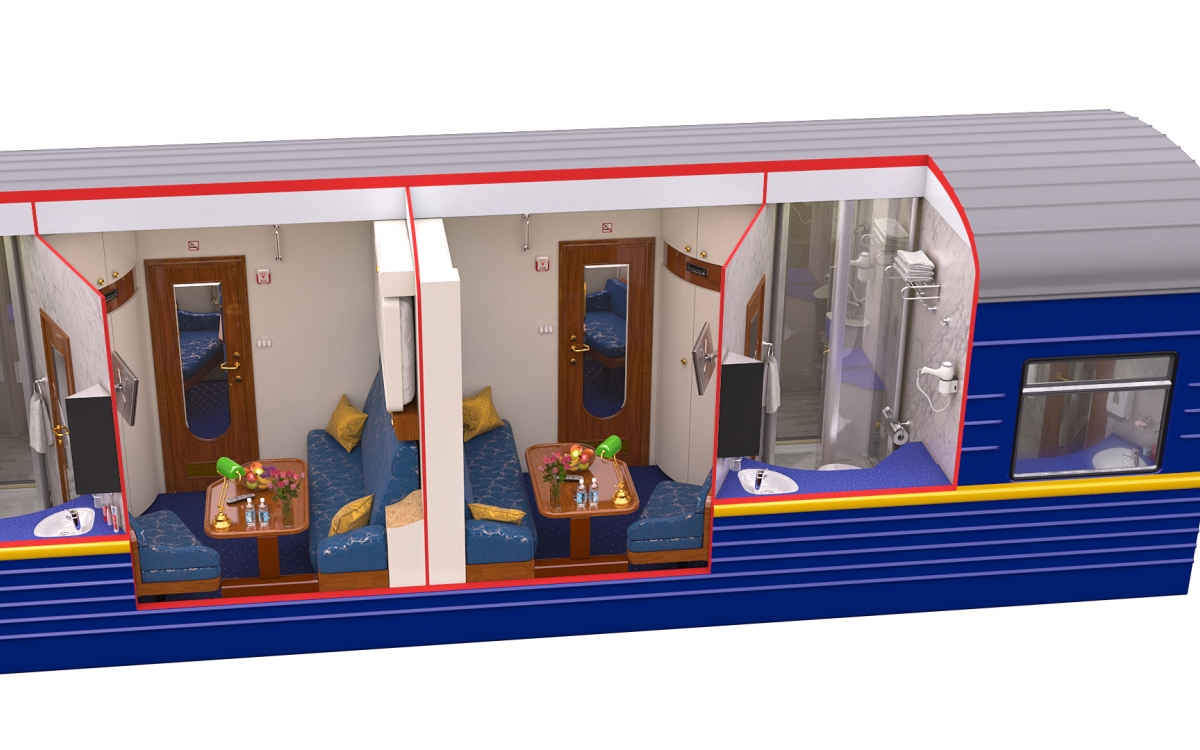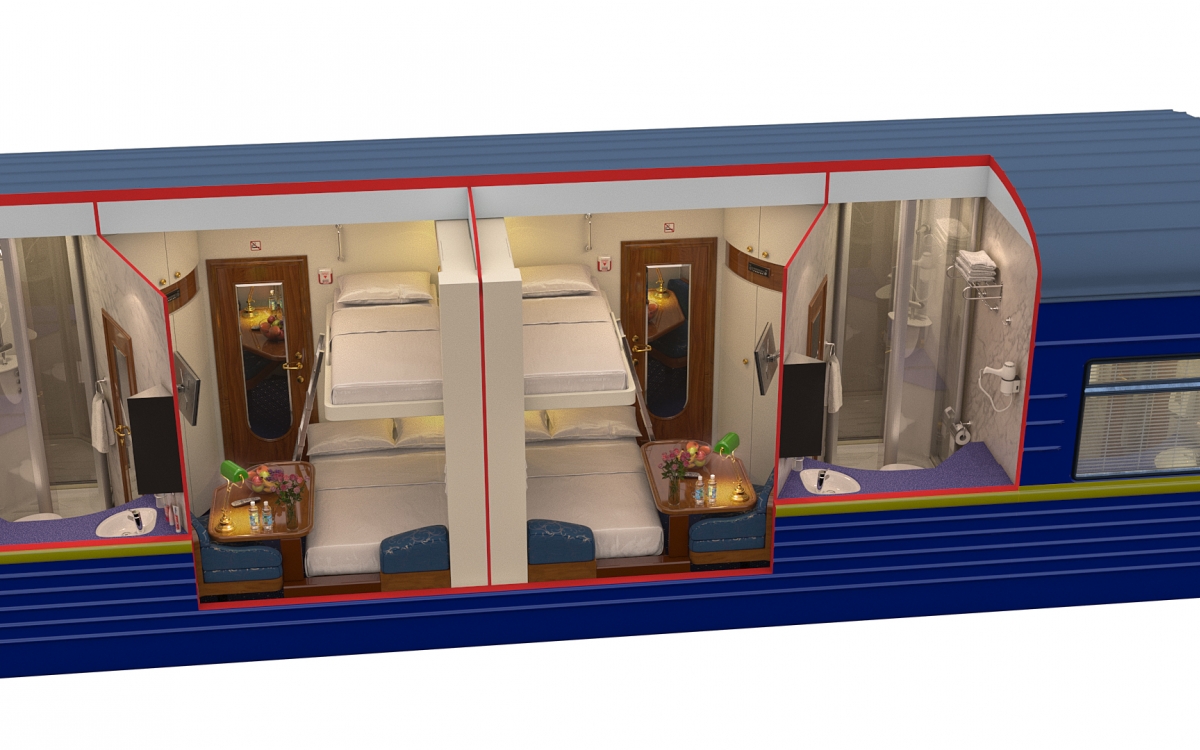 Silver Class
Silver Class cabins are fully en-suite, with a "wet-room" containing a private washbasin, toilet, and shower. Bathrobes, slippers, and toiletries are provided. With a size of approximately 5.5 square metres (60 sq. ft.), they contain both a small double lower bed as well as a single upper bed. Each cabin has its own remote-controlled air-conditioning and heating, as well as personal safe and wardrobe.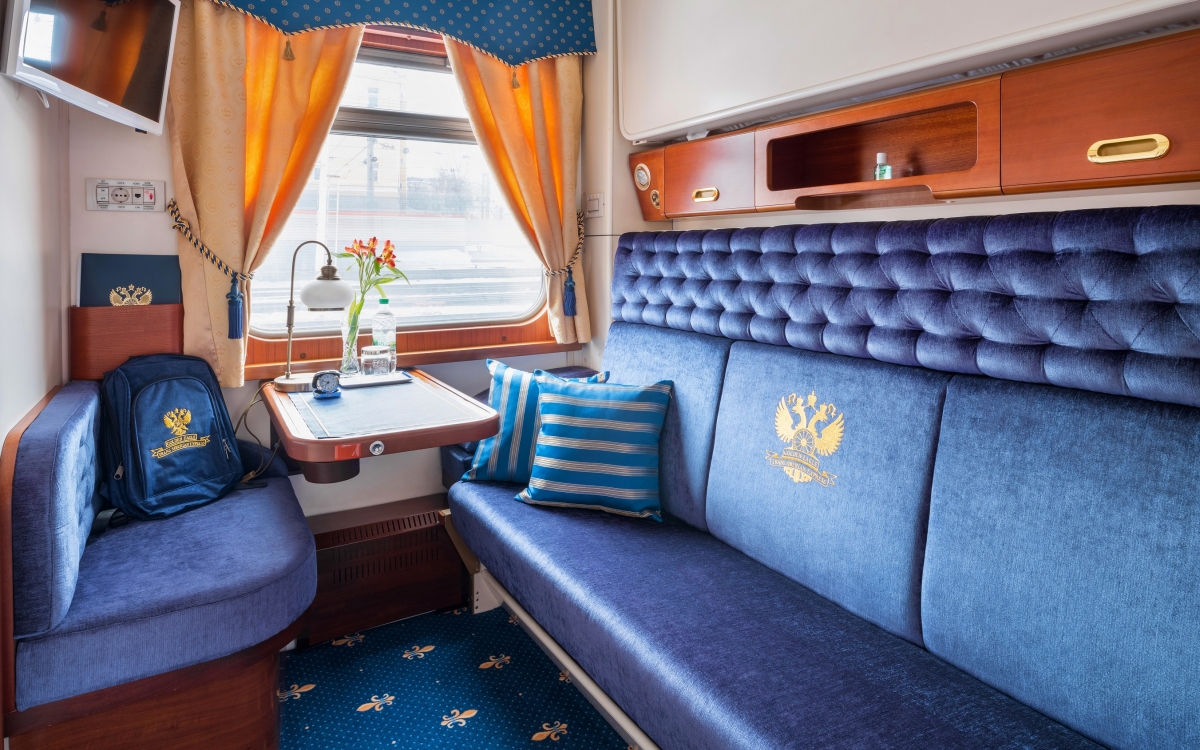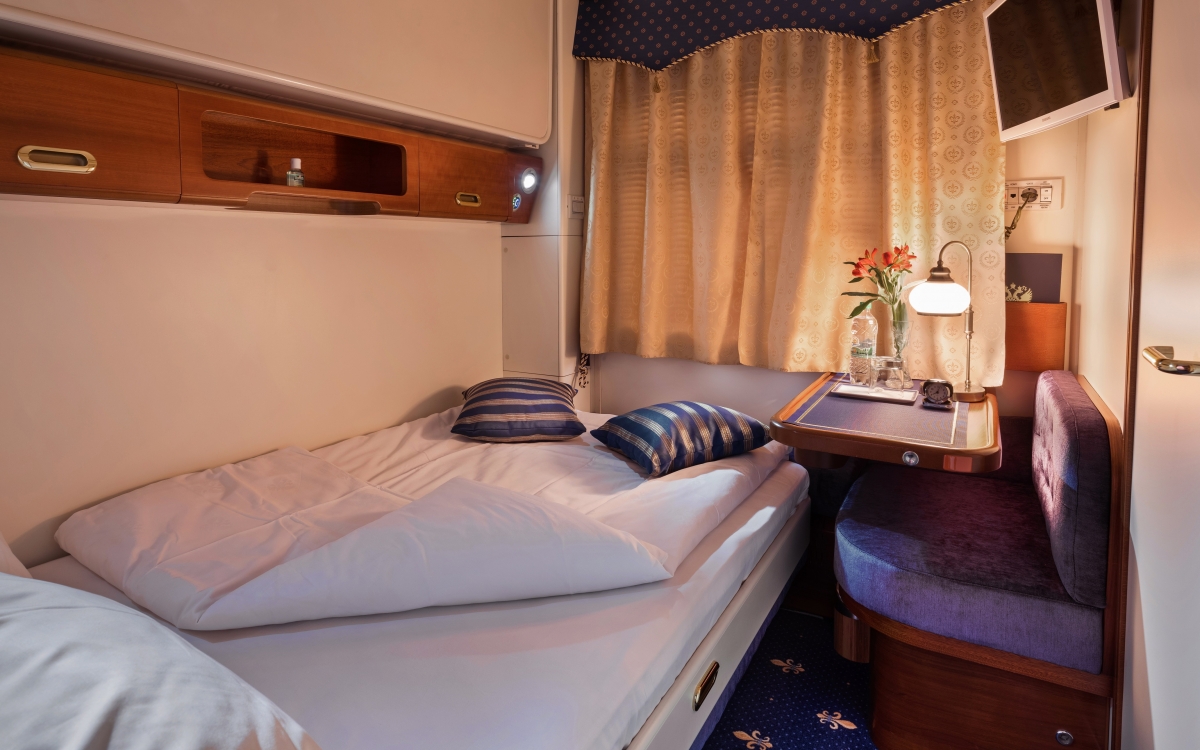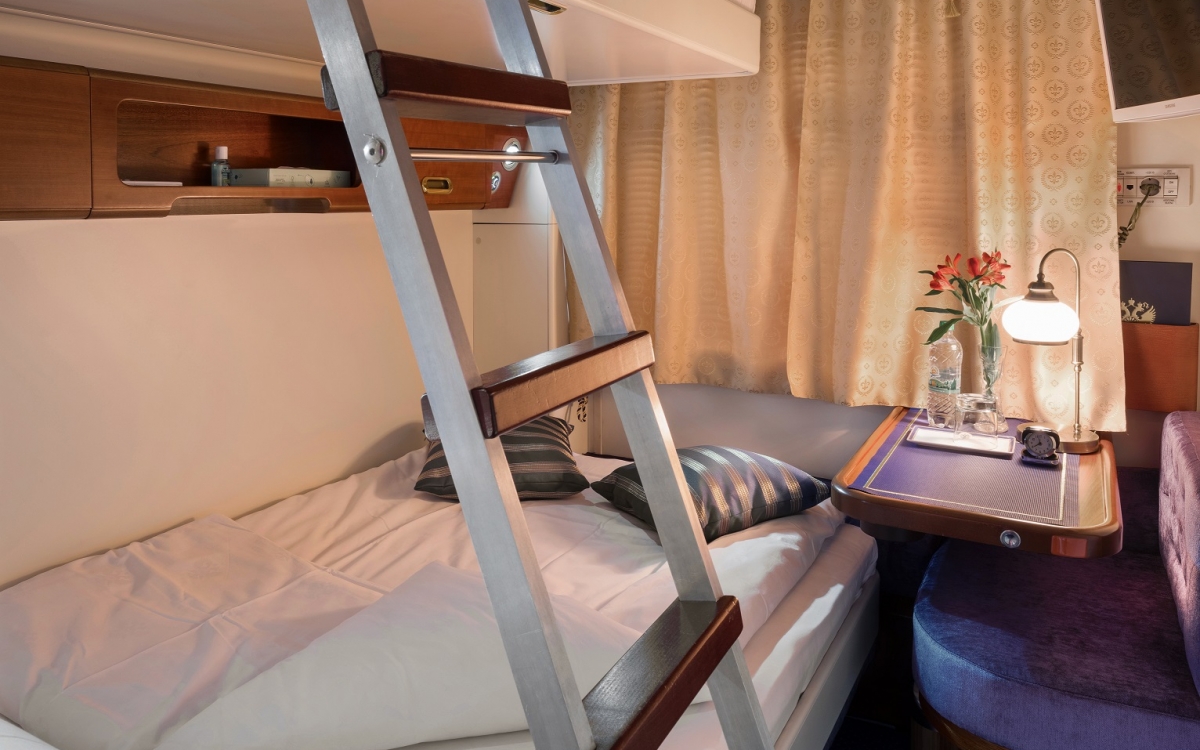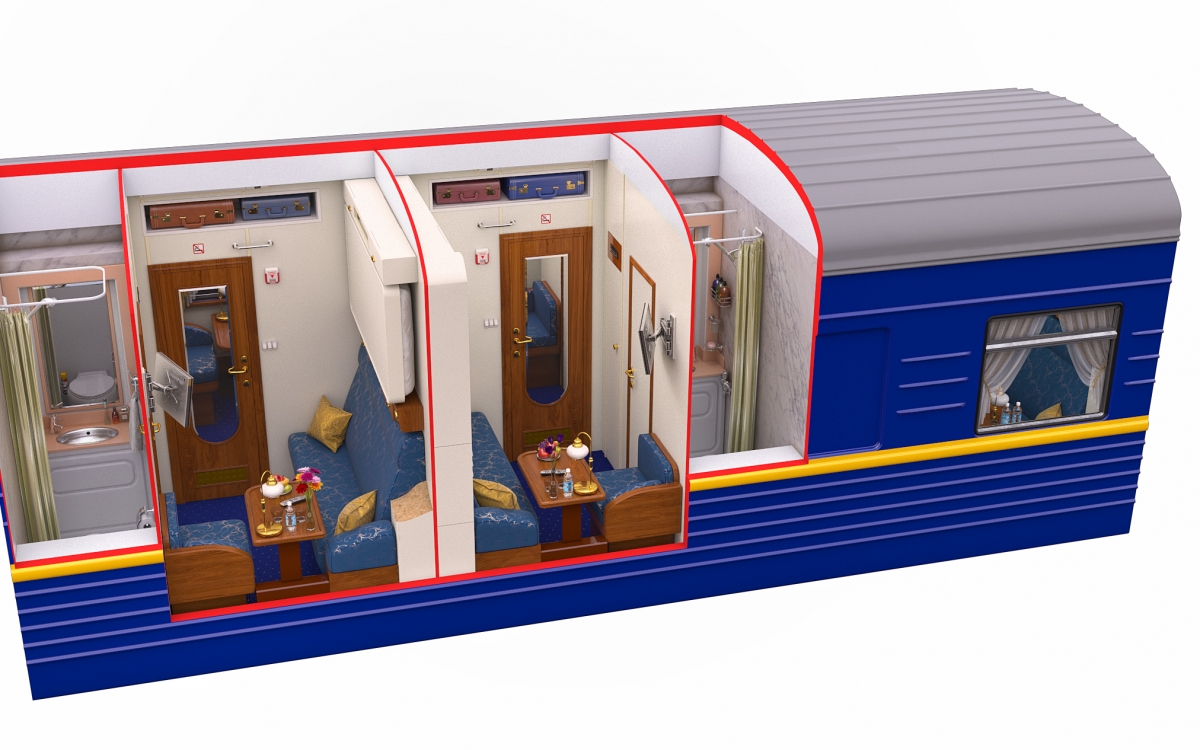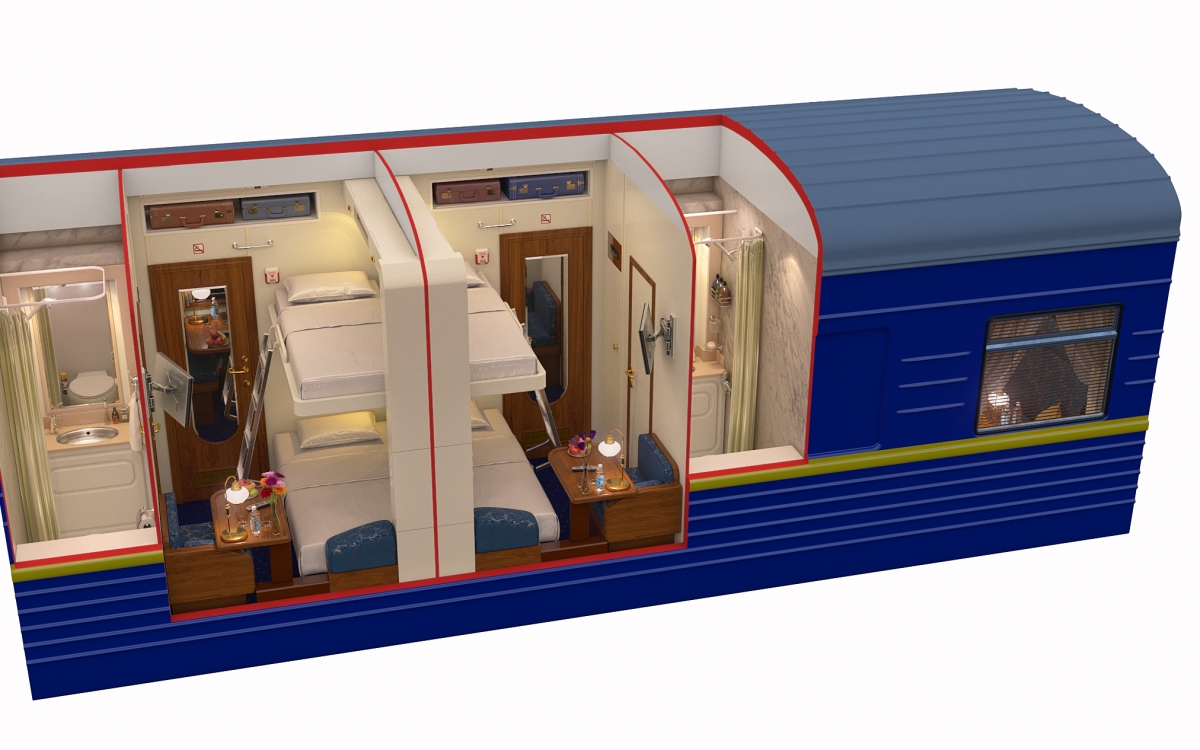 Refreshments Available
Silver Class:
Complimentary tea, coffee, and mineral water are available at all times.
Gold Class:
Passengers travelling in Gold Class can order complimentary drinks from the Standard Bar List.
Imperial Suites:
In addition to all of the features in Gold Class Cabins, imperial suite passengers can enjoy a fully-stocked mini-bar, together with a complimentary bottle of Dom Perignon champagne to toast the start of the journey in style! Drinks from both the Standard and Premium Bar list are included (excluding Premium Wine list) and there are private guides and cars provided in selected cities for the off-train program of tours and excursions.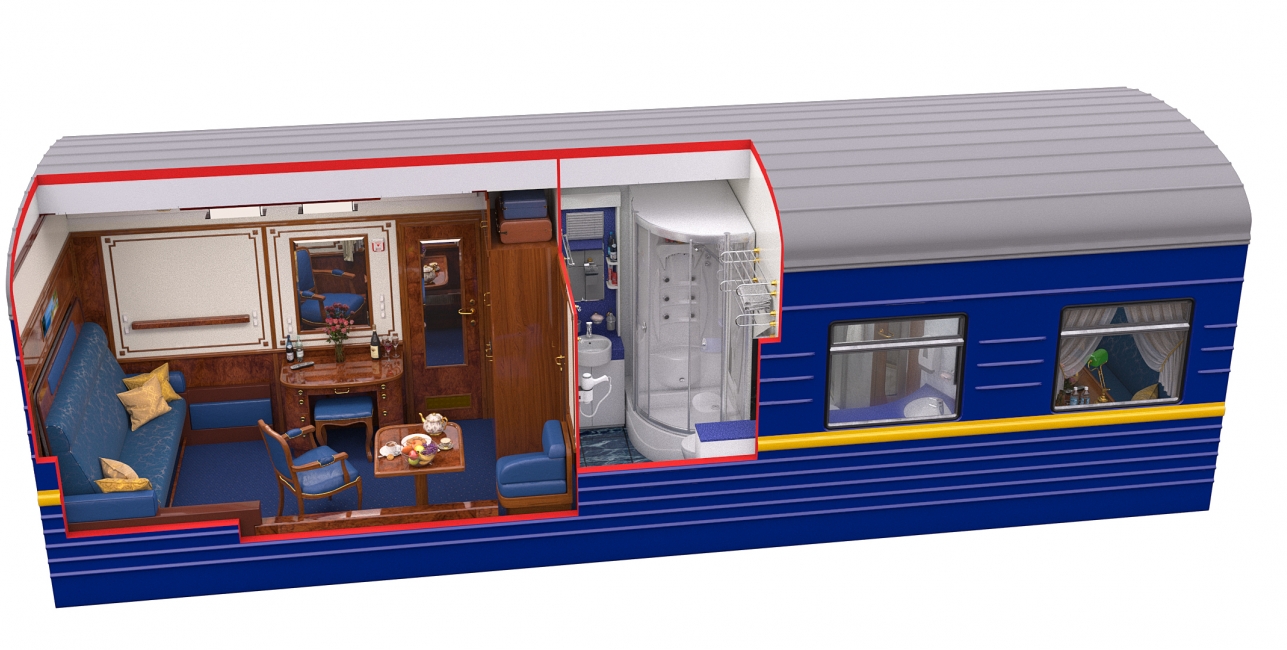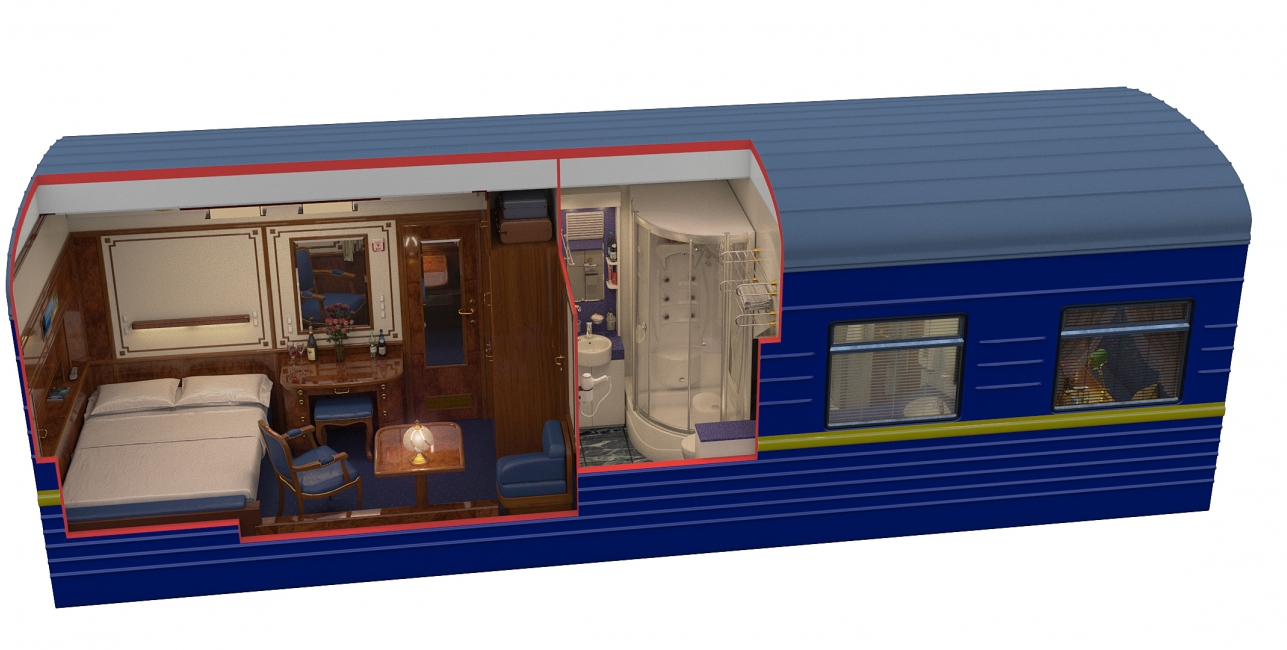 Imperial Suite Night View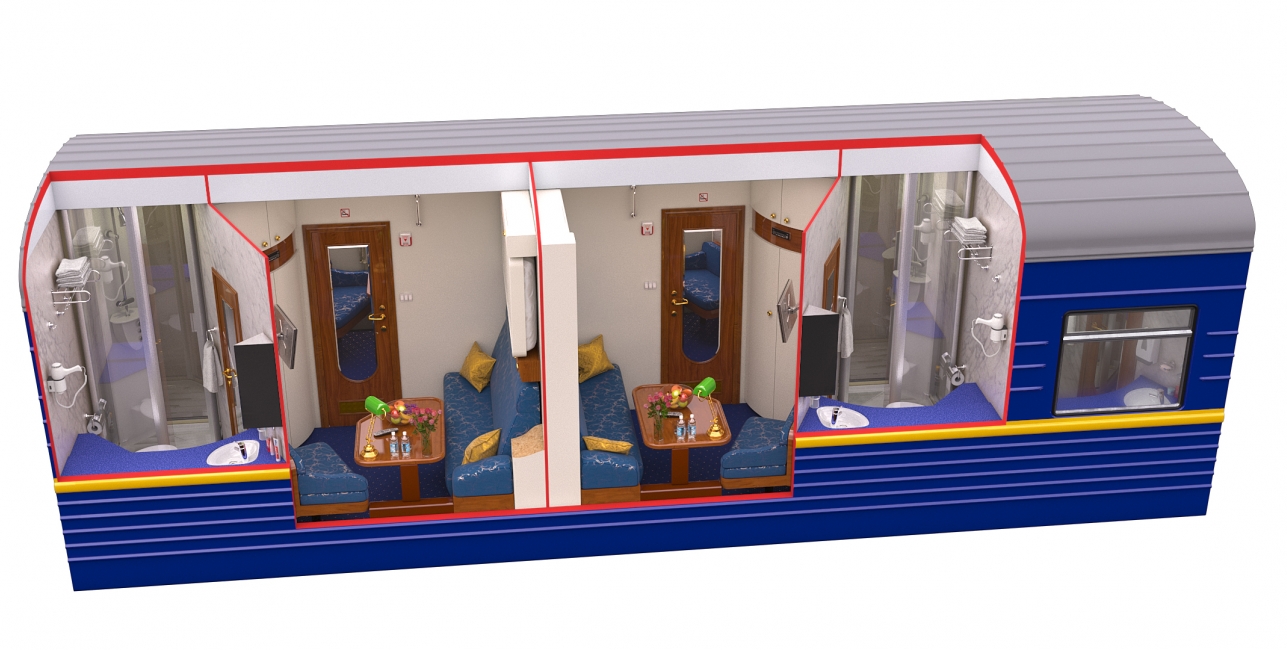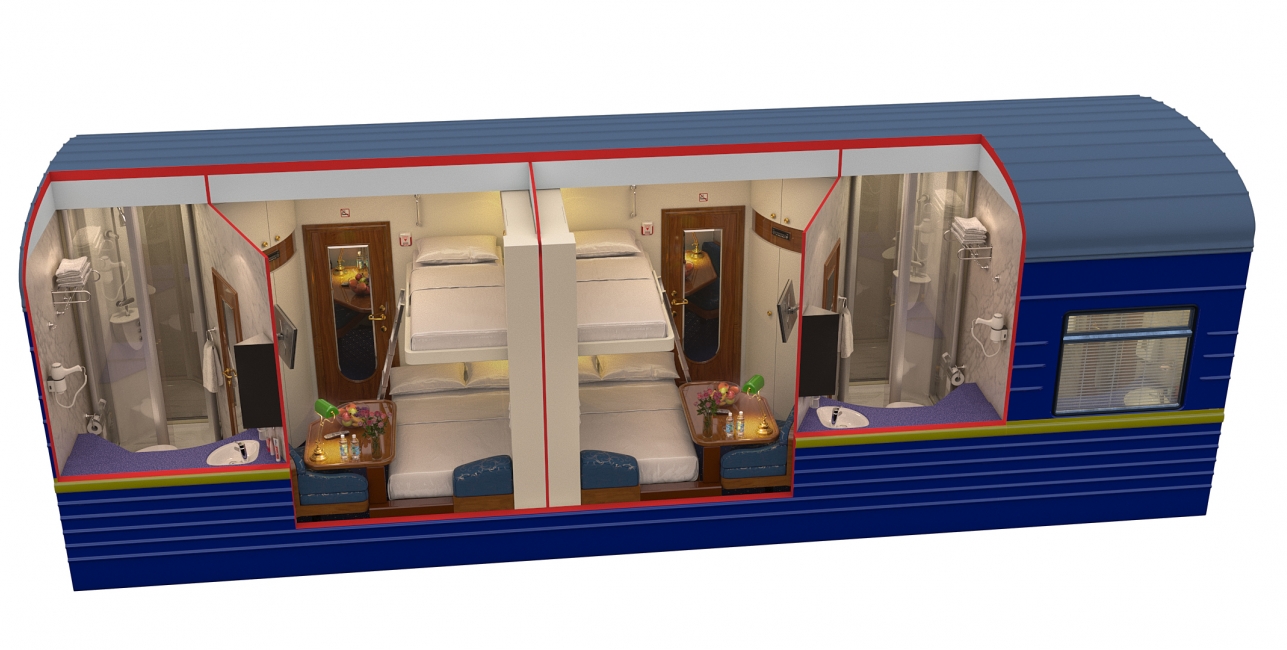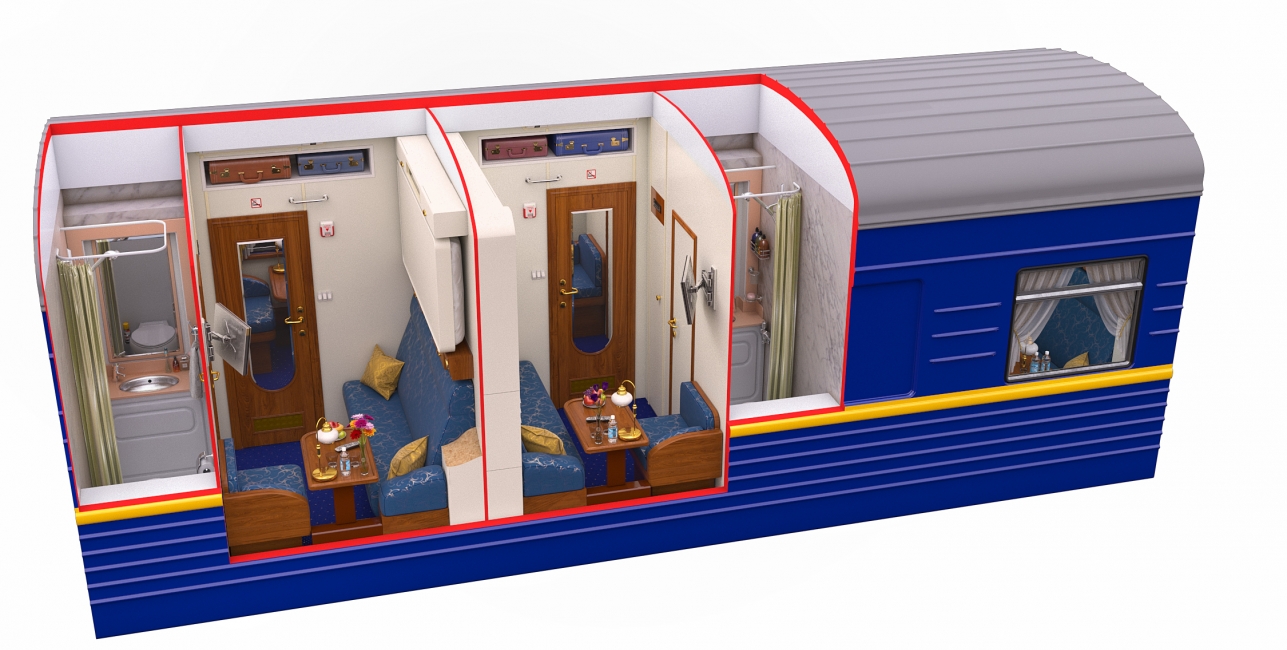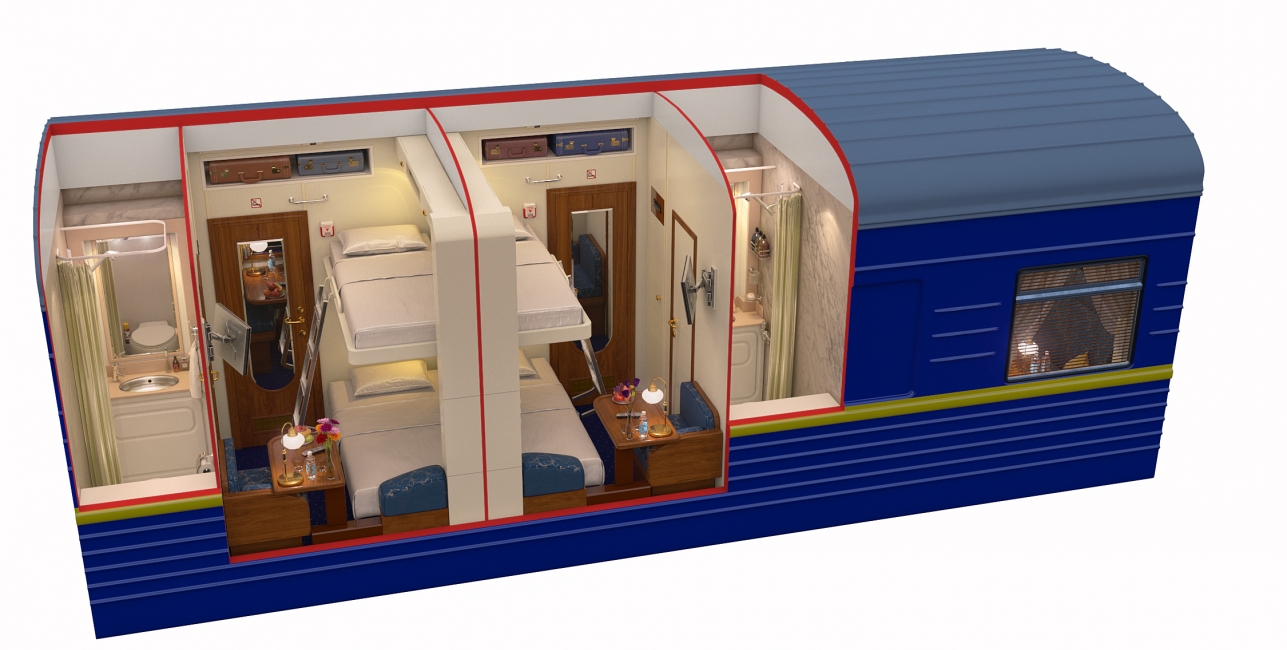 Onboard Dining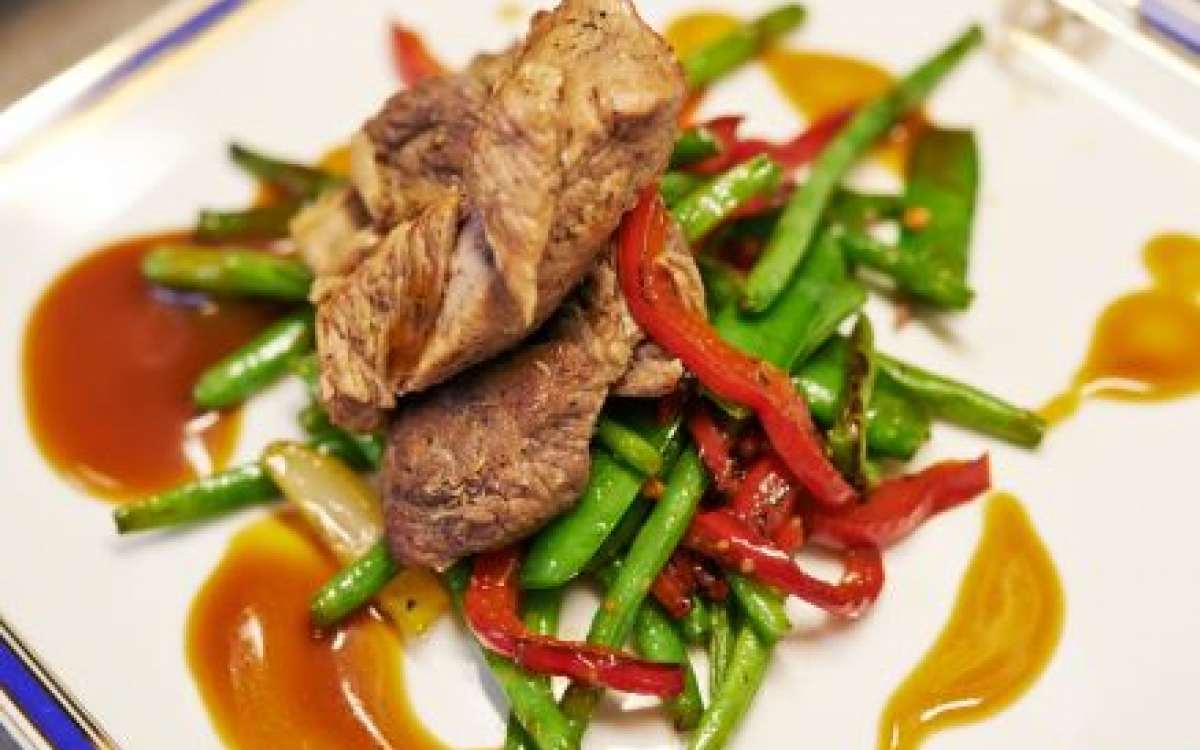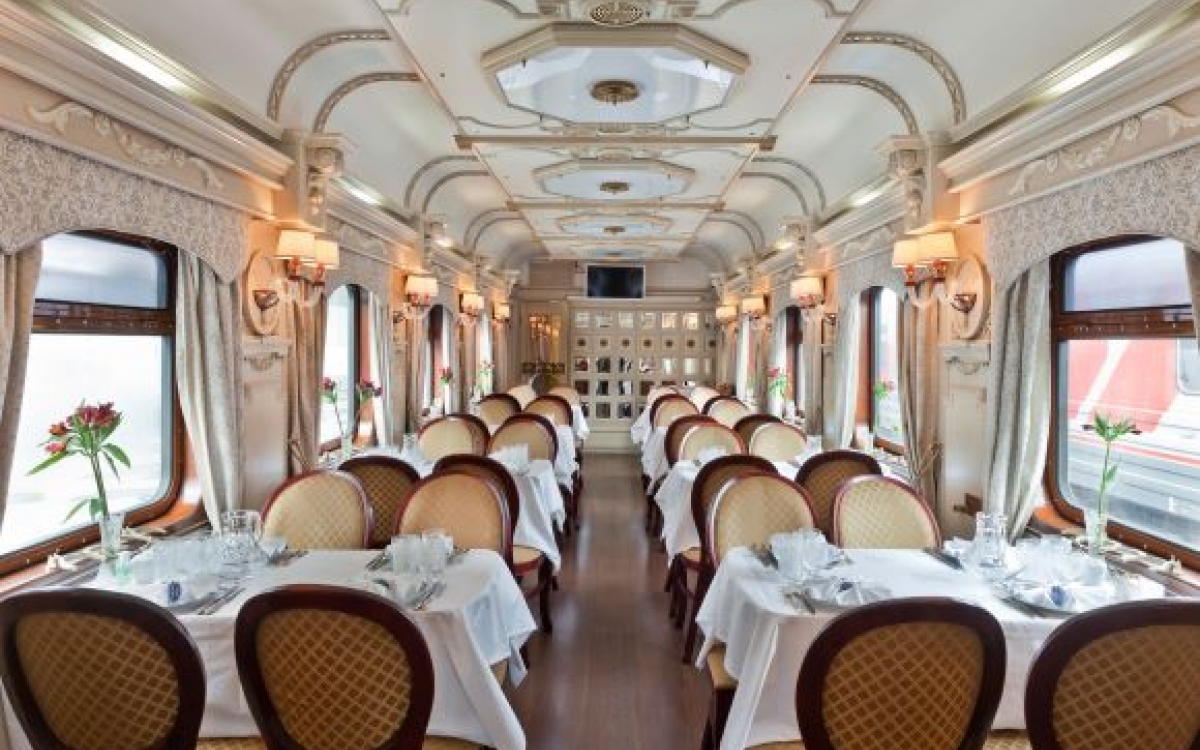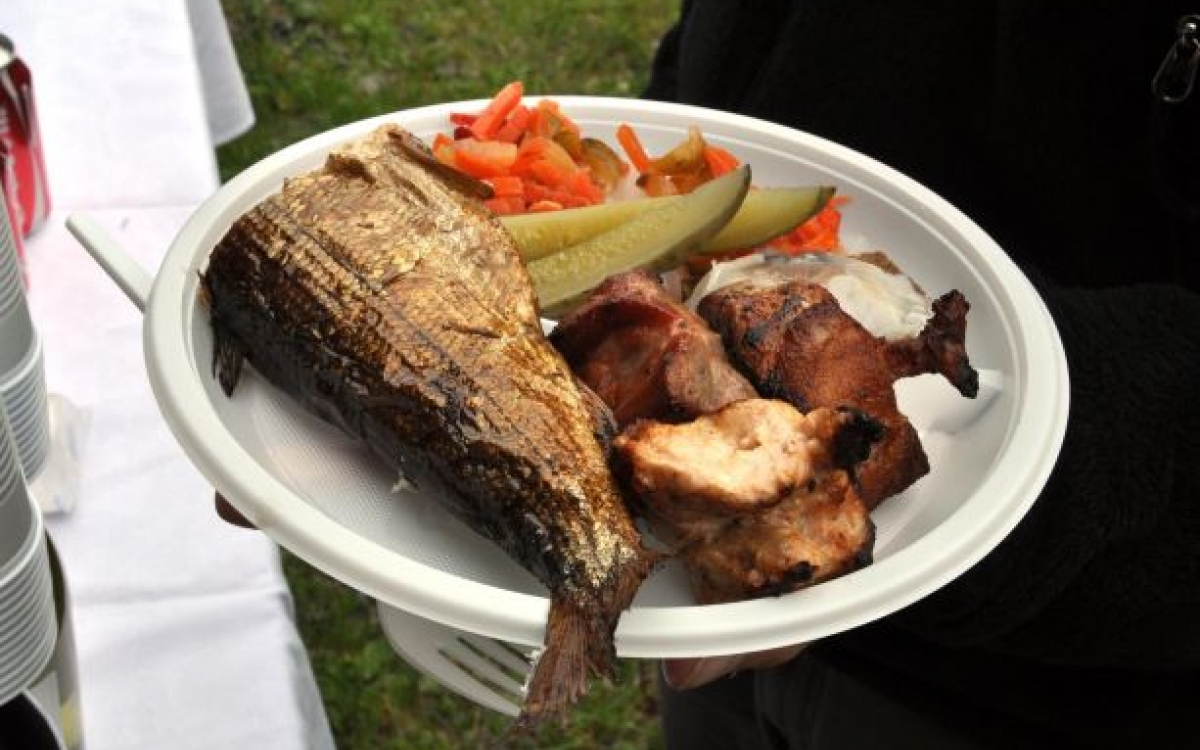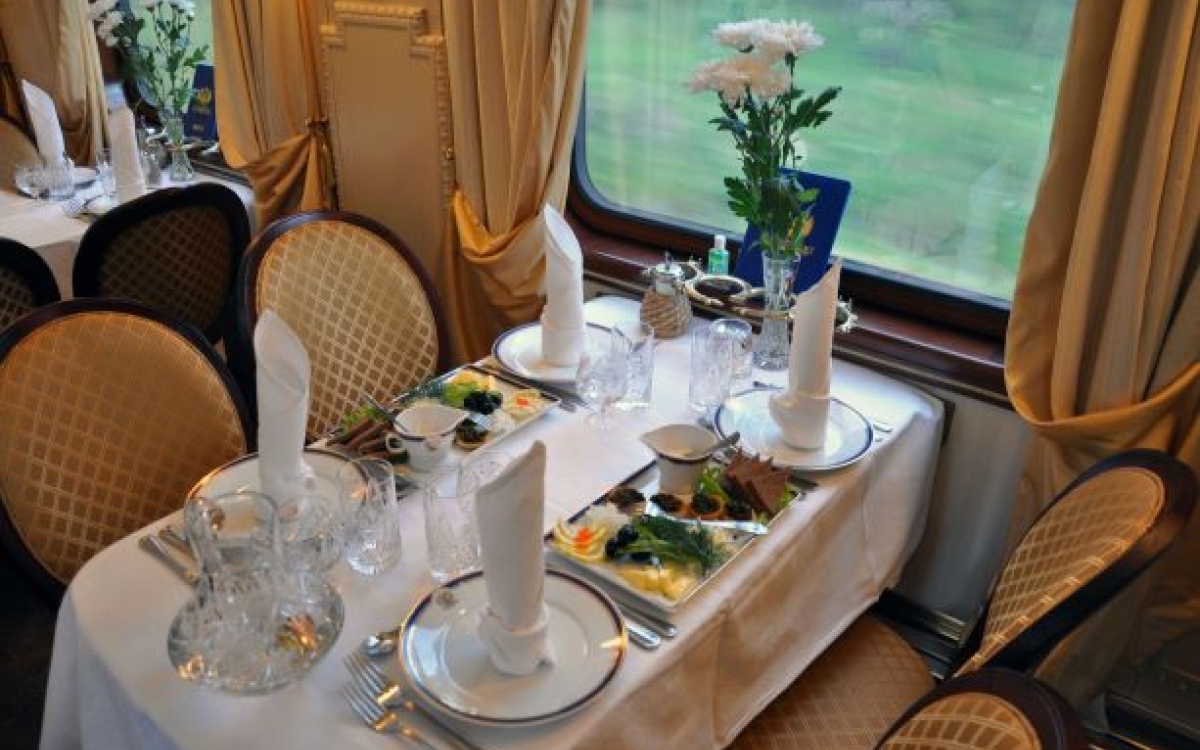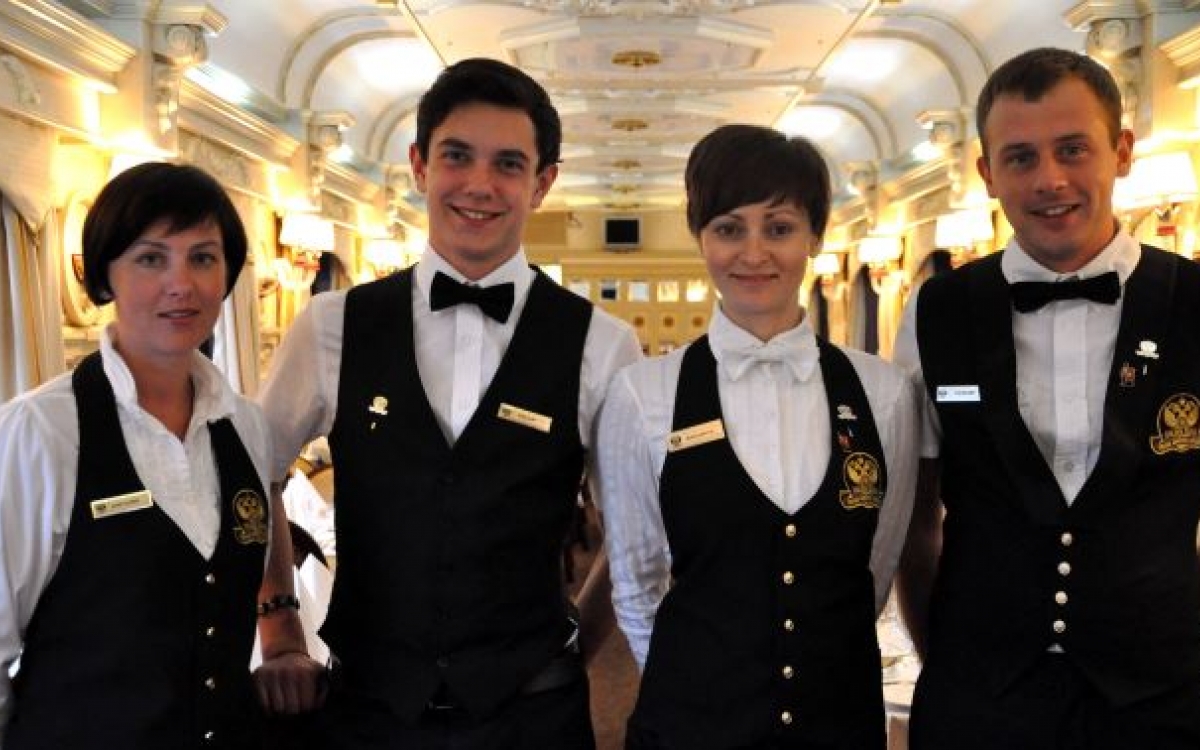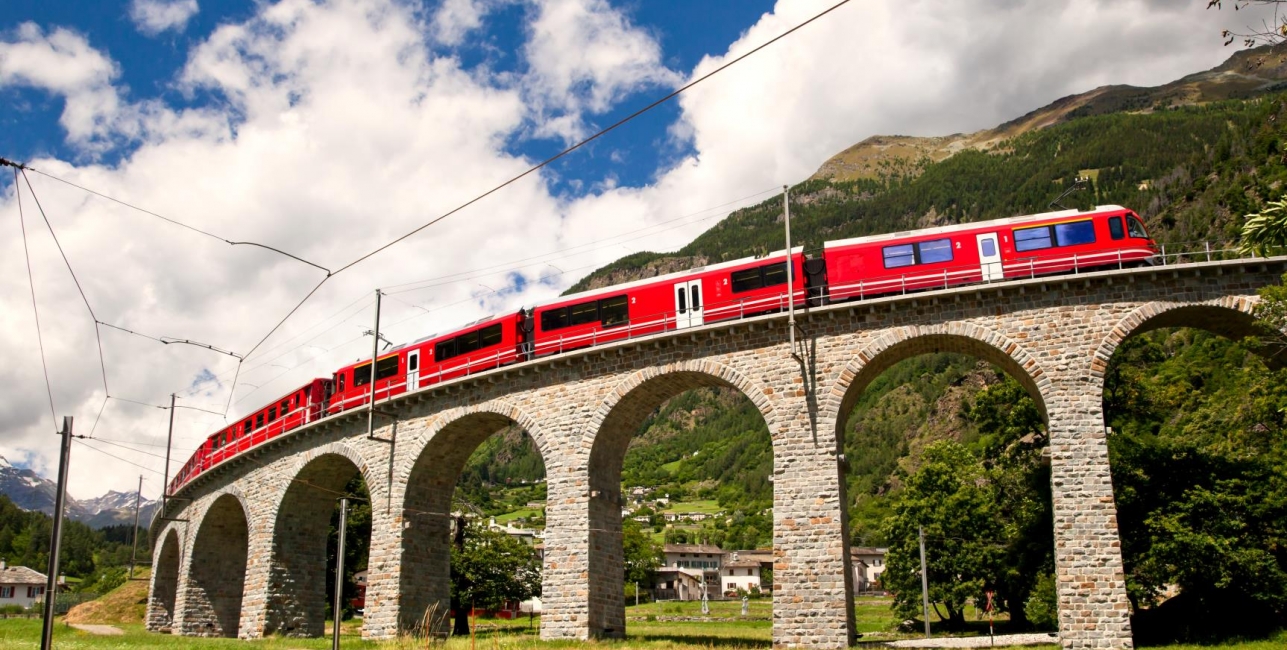 Join our Live Presentations
Are you interested in learning all about train travel and the exciting destinations and experiences we offer?
Attending one of our free, live webinars is the best way to become a Rail Insider. You'll be the first to know about our new trips, see what it's really like onboard the train and which routes are the most scenic, and have the opportunity to get all of your questions answered.