Top 5 Reasons to Discover Alaska by Train
By Railbookers
Monday, November 1, 2021
Read time: 3 minutes
Traveling by rail through Alaska gives you incredible opportunities to discover parts of the beautiful state that are otherwise undiscoverable.
Travelling by rail through Alaska gives you incredible opportunities to discover parts of the beautiful state that are otherwise undiscoverable. From the incredible scenery along Alaska Railroad to the accommodations inside Denali National Park, we've put together the top five reasons to take the train through Alaska.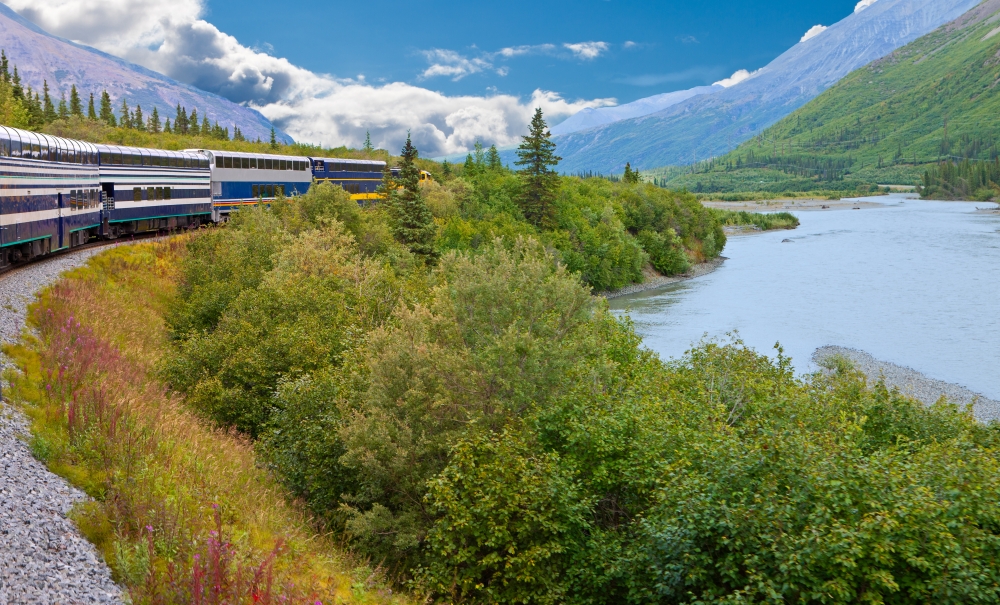 1. Scenery along the Alaska Railroad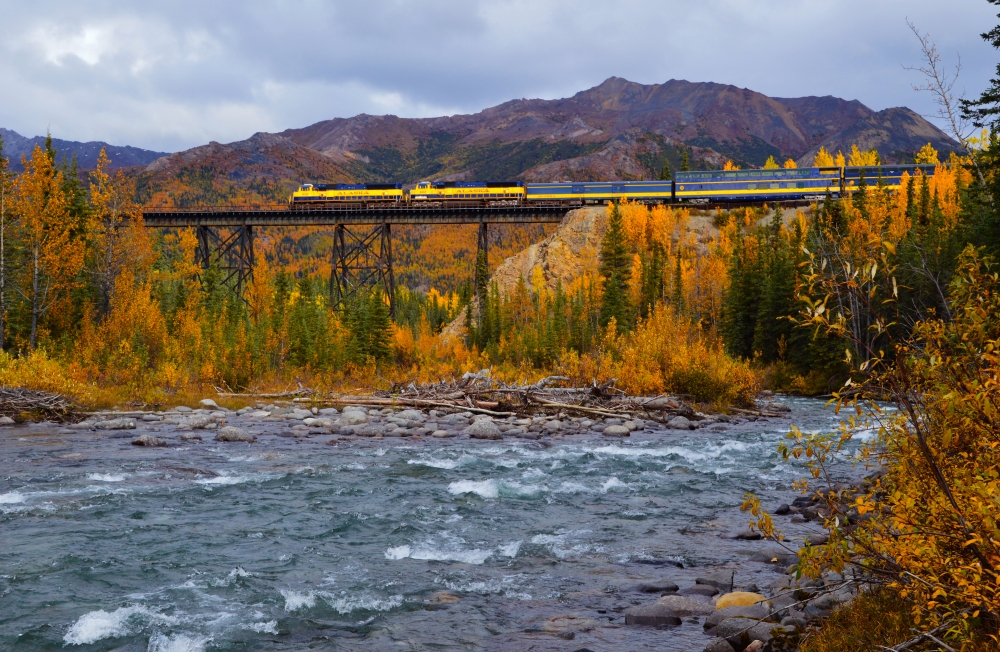 Sit back, relax, and enjoy stunning landscapes you can't see from any other form of travel. Panoramic views of snow-capped mountains, sparkling clear salmon streams, and gorgeous glaciers are dotted with moose, bears, eagles, and other diverse wildlife. Many Alaska itineraries, like Highlights of Alaska with Alaska Railroad, also include sightseeing experiences covering some of Alaska's 46,000+ miles of coastline and with it, even more, wildlife (sea lions, dolphins, and whales – oh my!). Rail is the perfect way to experience authentic Alaska.
Pro Tip: Upgrade to GoldStar service to enjoy floor-to-ceiling panoramic windows and an outdoor upper-level viewing platform in the open air.
2. Denali National Park
A full-day tour into the heart of Denali National Park will take you on a magical journey through the forest and tundra where you'll see the wild rivers and glaciers and learn what makes this an amazing Alaskan landscape. Denali boasts 39 species of mammals including the big five: moose, caribou, Dall sheep, wolves, and grizzly bears. Rest, relax, and reminisce on your journey with impeccable accommodations and delicious food inside the park at Denali Cabins or Denali Park Village.
3. Kenai Fjords National Park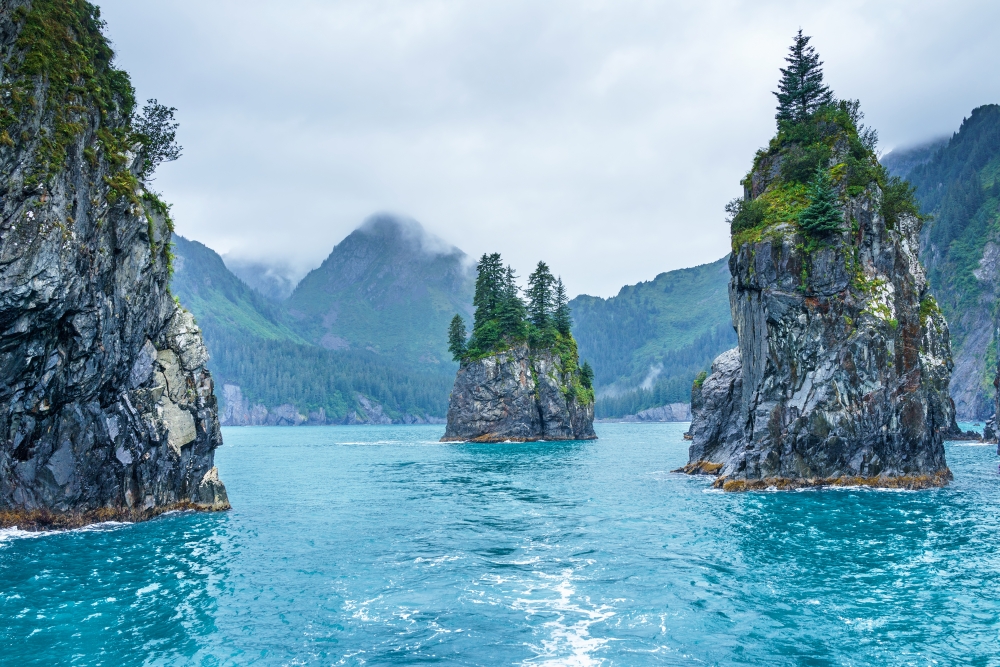 Looking out across the nearly 40 glaciers creating the numerous fjords the park is named after—it's almost as though the Ice Age never ended. Cruising through Kenai Fjords National Park allows you to witness the beauty of the mountains, glaciers, and wildlife.
4. Historic Anchorage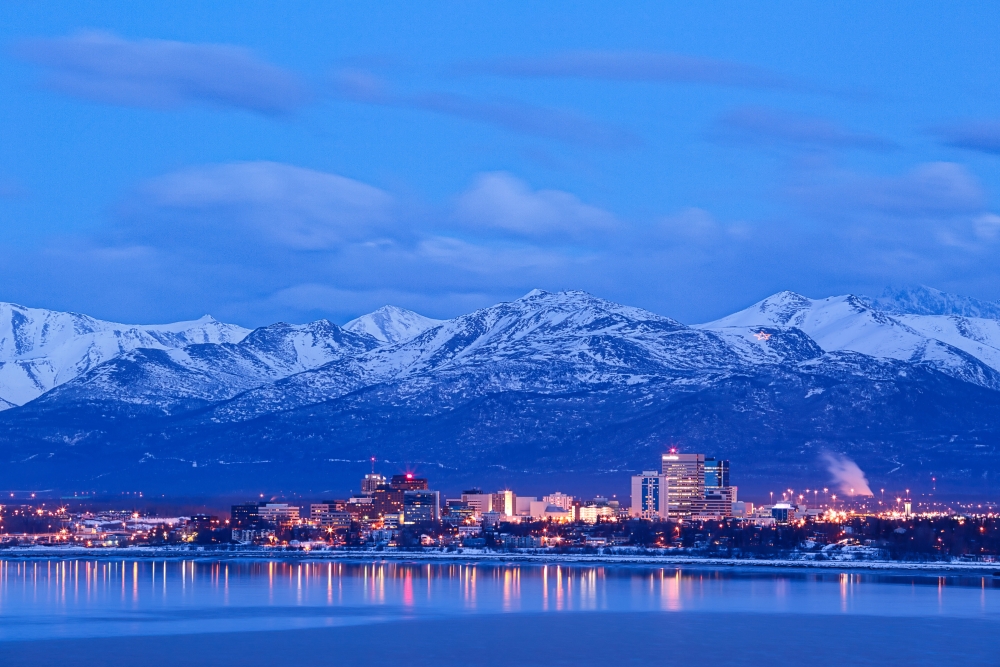 Alaska's largest city is not only the primary gateway to the adjacent Alaskan wilderness but also a major cultural hub. Anchorage boasts so much to offer travellers, from delicious local fare (think fresh King Crab, halibut, and salmon) to a multitude of museums, art galleries, and cultural centres, like Alaska Native Heritage Center, Anchorage Museum of History and Art, and Alaska Wildlife Conservation Center, to name a few.
To make sure you remember you're so close to the wilderness, moose and bears can even be seen roaming around within city limits!
5. Dog sledging, bay tours, and more sightseeing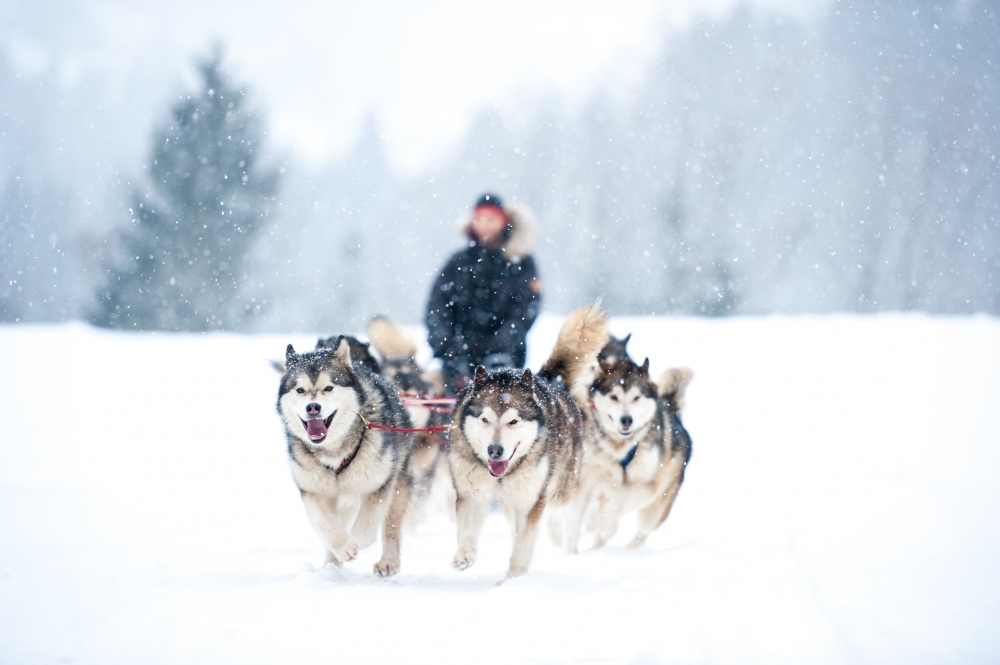 Did you know dog sledging is a year-round sport? No matter the season, you can learn about the state sport, meet racing sledge dogs, go for a ride on a dog sledging cart, and even hold cute puppies at the kennel. Other exciting sightseeing includes bay tours, seeing the Northern Lights, visiting the Arctic Circle, jetboat wilderness excursions, flightseeing by helicopter and a small plane, and more.
Ready to set off for Alaska? Remember, we can book your dream vacation up to two years in advance! We can't wait to see you onboard!