Classes of Service Onboard the Train
With all the different trains around the world, choose the class of service that fit your needs.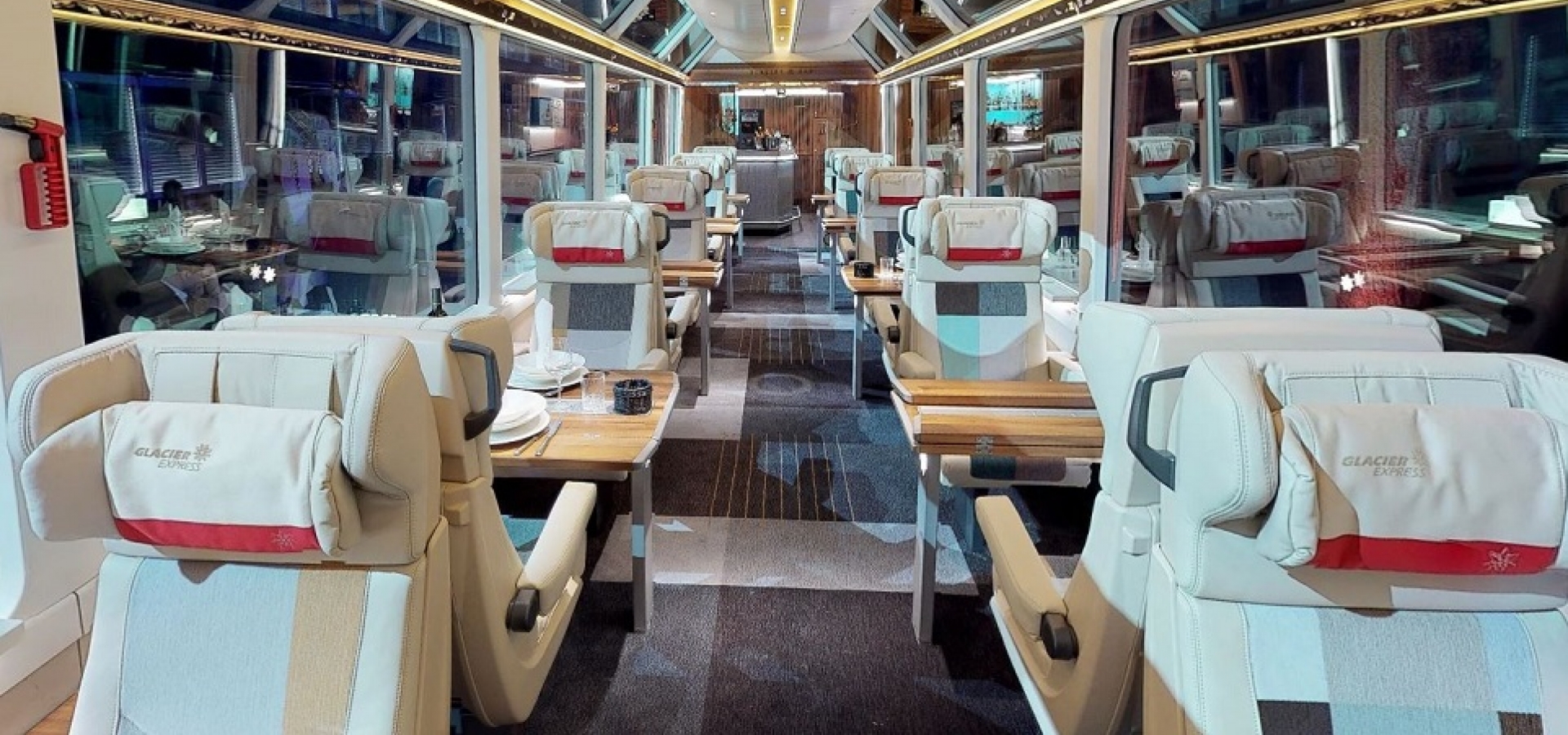 First-Class vs. Standard Seating
One of the most commonly asked questions regarding rail travel is to explain the advantages of upgrading the class of service onboard the train. Whilst there is no "one size fits all" answer to this question, the good news is that most trains have several common features as far as upgrades are concerned. The first of these is space.
If you are travelling by train in Europe, you will find that upgrading typically means that the seats are slightly larger, with more room to stretch your legs out and enjoy the journey. Most European trains are open plan, and First-Class carriages are typically laid out with three seats across an aisle as opposed to four in the Standard equivalent. So, larger seats, as well as, the option for more seating options (for example tables for two and individual seats) as a result. Fewer passengers also mean more space to store your luggage, as well as a quieter travel environment.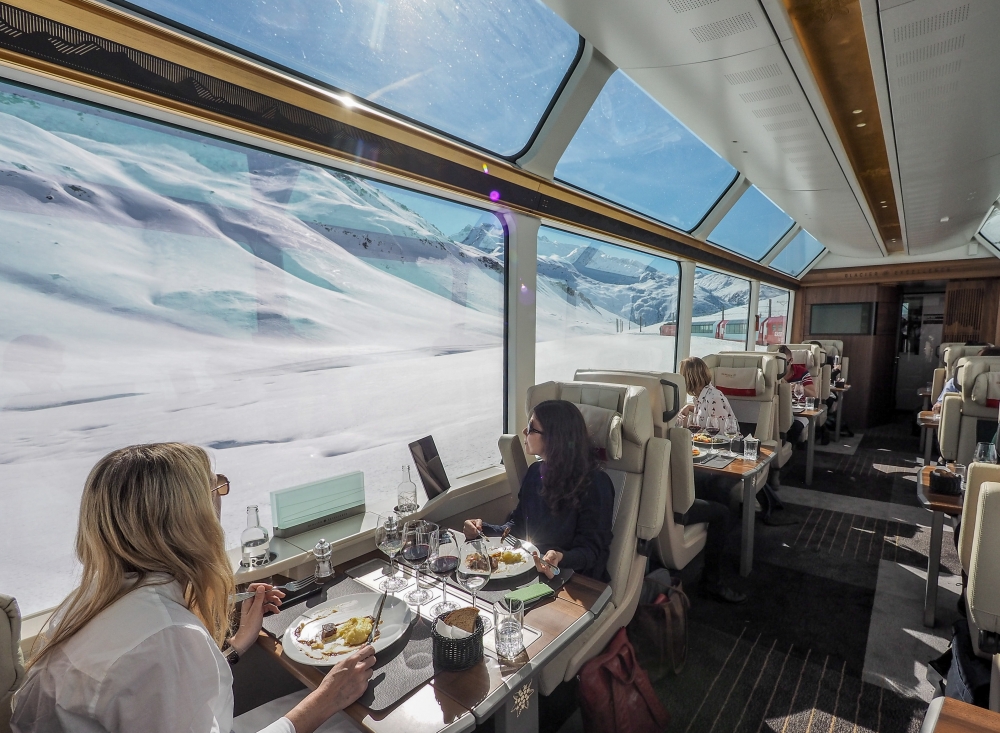 Meals and Accommodation
When you factor in the option to order a meal and drinks served at our seat, and some train operators including a meal or drink in the cost of your ticket if you upgrade, then the list of reasons to consider doing this is a lengthy one! Upgrades on overnight travel may include the option to have a private en-suite bathroom in your sleeper cabin, while in North America, upgrading your overnight travel to sleeping car accommodation will also include all meals in the cost of the ticket – and you can order to these to be served in the privacy of your sleeping car if you prefer. The exact arrangements will vary depending on where you happen to be travelling– but it's reassuring to know that the experience is a worthwhile one, no matter where you are in the world!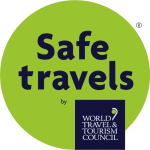 Upgrades Others Rave About
Upgrading your train travel can be a great way to add a little luxury and make your holiday even more special. Here's what you can expect if you choose to upgrade some, or all, of your journey.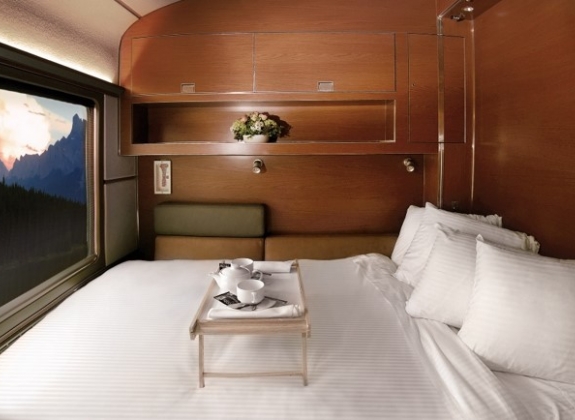 Prestige Class on VIA Rail
Executive Class Trenitalia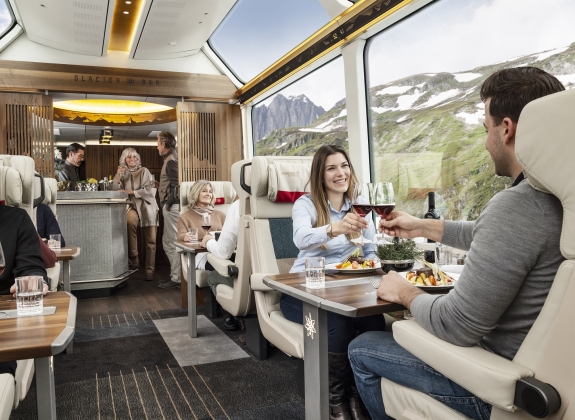 Excellence Class on the Glacier Express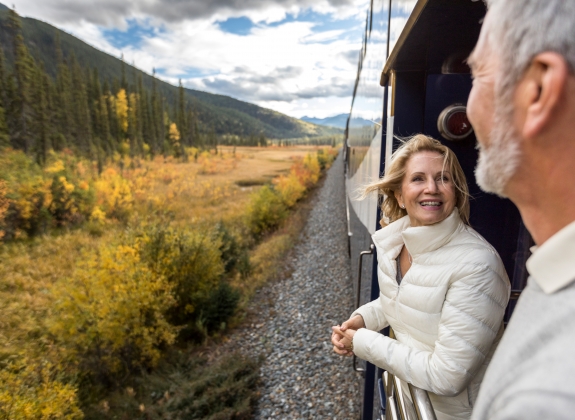 GoldLeaf Class on the Rocky Mountaineer
Frequently Asked Questions
Can I upgrade to first-class rail on some or even all of my train journeys?
You certainly can. We know that many of our customers like to upgrade some or all of their train journeys to first-class. Upgrading will give you a larger seat, more legroom and even a meal and drinks...
Can I add on additional sightseeing or additional hotel nights?
Yes, you can add additional sightseeing activities and/or hotel nights to most existing rail trips we offer. When you speak with a Rail Expert, request an explanation of the upgrade options to your...
Can I choose my train times?
Our itineraries don't have set departure times, and if there is a train running when there are multiple trains a day, your Rail Experts will be able to talk you through the different departures. If...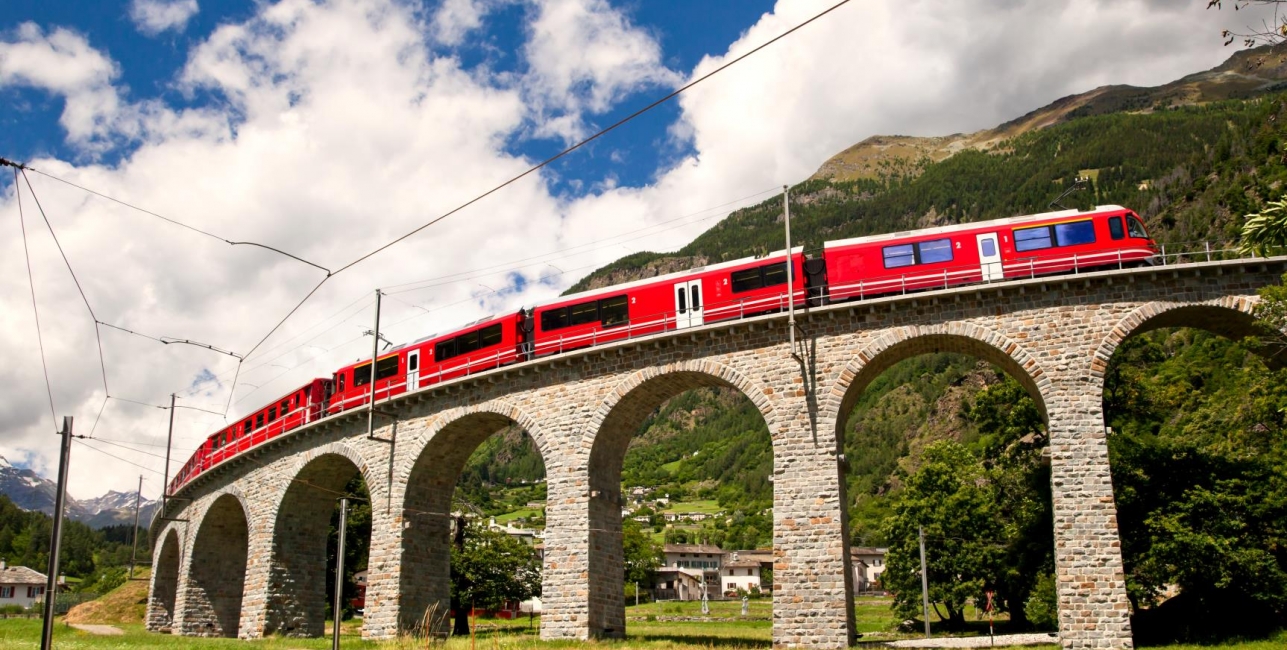 Join our Live Presentations
Are you interested in learning all about train travel and the exciting destinations and experiences we offer?
Attending one of our free, live webinars is the best way to become a Rail Insider. You'll be the first to know about our new trips, see what it's really like onboard the train and which routes are the most scenic, and have the opportunity to get all of your questions answered.